"The Way Chocolate ought to be."
A Gourmet Raw Chocolate Experience by Earth Source Organics
"Righteously Raw" is a decadent line of raw chocolate treats by EarthSource Organics that will have you feeling like royalty--they're that amazing. Not only do I love Earth Source for making the most delicious (and healthy!) raw treats of your dreams, but I also love that they stick to their ideals and beliefs and are putting out truly good chocolate without compromising standards, health, or taste! Earth Source Organic's standards are as important to them as it is to you, which is why they maintain allergen-free products and impressive certifications over every process of production; certified Organic, certified Kosher, certified Wheat & Gluten Free, and certified Vegan.
What you won't find here is preservatives, chemicals, dairy, soy, gluten, nuts, or refined sugars. What you will find is a delightful explosion of flavours, chocolate in its pure form, sweetened only with sugars from fruits, and superior health benefits. You've probably heard that chocolate is good for you, and this is the sort of chocolate they are talking about, uncontaminated pure and raw cacao that delivers anti-oxidants, iron, magnesium and other beneficial minerals and superior health benefits. Now you can have your chocolate and eat it too! In fact, now you can indulge guilt-free and healthily!
Why Raw? When foods are cooked their nutritional and enzymatic structures become damaged, making it difficult for our bodies to absorb the potential benefits. Raw foods maintain all of their health benefits as they are still in their purest forms, making them superior to cooked.
Why Superfoods? I've talked before about the health benefits of superfoods, but to skim the surface once more… superfoods are rich in phytochemicals and other disease-fighting vitamins and minerals that give our bodies a boost of health and vitality!
Okay, so more on the chocolatey indulgence of
Righteously Raw
… Imagine raw cocoa goodness wrapped around decadent superfood centres. I won't lie, these may be my new favourite chocolate bars of all time.
Maca:
This lovely chocolate bar not only looks mouth-watering but tastes positively divine. A unique blend of raw cacao butter mixed with the warm nutty flavour of maca wrapped around a chocolate fudge truffle centre, creating the perfect sweet and heavenly experience that dances on your tongue.
Acai:
This Acai dark chocolate bar, which I do believe is my favourite treat of all time, has an amazing bubbly texture, and a taste of raw goodness that is simply delightful. Silky dark chocolate, at 80 percent raw cacao, covers a rich Acai berry truffle centre that is smooth and luscious and will have you wanting more.
Goji:
This Goji bar is like nothing I've ever tasted before. Sweet, chocolatey, creamy, chewy, like chocolate covered raisins meets truffles, meets heaven. With 90 percent raw cacao wrapped around a decadent mixture of super Goji berries, golden hunza raisins and turkish figs, this bar arouses those chocolatey senses and revitalizes your soul.
Other treats!
Earth Source also has simpler bite-sized chocolates for a pure cacao treat. Rich dark chocolate with subtle flavours that also still contain health benefits--like aiding digestion, relief from colds and nausea, mood enhancement, and more! "Divine Mint" has a soft minty flavour, "Pure Dark" is perfect for the dark chocolate lover with rich deep cacao, and "Synergy Spice" sings on your taste buds with a blend of cinnamon and cayenne that will wake you right up!
As if there wasn't enough wonderful treats for you to drool and choose form already, but you can't forget their sensational Raw Coconut Macaroons, coated with their award-winning cacao and packed full of coconut, these treats are everything you could ask for and more!
Righteously Raw also has two other delicious-sounding treats: "Maqui," a truffle blend of raspberries and fragrant rose wrapped in cacao; and "Caramel," a smooth truffle with a blend of dates and lucuma fruit for a marbled caramel taste.
Whatever your preference, you can't go wrong with
Righteously Raw
--and did I mention how healthy these bars are? No sugar crash, insulin spike, or unnecessary stomach ache, just pure goodness that will have your body, mind, and soul happy and healthy, and your sweet-tooth satisfied! So what are you waiting for?
Get your hands on some of these wonderful chocolates today
!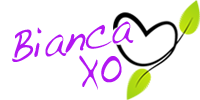 If you found this article to be helpful, please consider a small donation or visit
the shop
. Thank you for your love and support.