So I saw this from my lovely sister who shared a fellow blogger's post on Facebook, such a blogger who'd posted it after seeing someone else's blog post, who saw someone else's blogpost, who'd… well, taken inspiration from the brilliant Albert Einstein. I decided to share this myself as well, and add a couple more lessons he was so brilliant to teach.
Before I list off these inspiring life lessons I'd also like to add this: use the man himself as inspiration! What I mean by that is that Albert Einstein challenged our way of thinking, he challenged different ideas, concepts, and was utterly brilliant. He wasn't afraid to be different, to challenge the norm, or to just go for it. So be adventurous and do what feels right instead of following the "norm" of today's society. Because, let's face it, there is plenty wrong with today's society that is worth challenging and doing it yourself.
Now, on to Life Lessons from Albert Einstein:
1. Follow Your Curiosity: "I have no special talent. I am only passionately curious."
2. Perseverance is Priceless: "It's not that I'm so smart; it's just that I stay with problems longer."
3. Focus on the Present: "Any man who can drive safely while kissing a pretty girl is simply not giving the kiss the attention it deserves."
4. Imagination is Powerful: "Imagination is everything. It is the preview of life's coming attractions. Imagination is more important than knowledge."
5. Make Mistakes: "A person who never made a mistake never tried anything new."
6. Live in the Moment: "I never think of the future – it comes soon enough."
7. Create Value: "Strive not to be a success, but rather to be of value."
8. Don't Be Repetitive: "Insanity: doing the same thing over and over again and expecting different results."
9. Knowledge Comes From Experience: "Information is not knowledge. The only source of knowledge is experience."
10. Learn the Rules and Then Play Better: "You have to learn the rules of the game. And then you have to play better than anyone else."
11. Become a Vegetarian: "Nothing will benefit human health and increase chances of survival for life on earth as much as the evolution to a vegetarian diet."
12. Widening our circle of Compassion: "Our task must be to free ourselves . . . by widening our circle of compassion to embrace all living creatures and the whole of nature and its beauty."
Do you have any other favourite Albert Einstein quotes? :)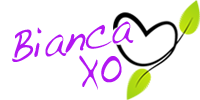 If you found this article to be helpful, please consider a small donation or visit
the shop
. Thank you for your love and support.