I've mentioned before that I have a huge love for raw desserts. I mean, come on, what's not to love? Ridiculously delicious desserts that are actually Good for you?! I also definitely prefer raw desserts over any cooked ones I've ever tried before, they are rich and packed full of flavour that just sings in your mouth! Yum!
Cheesecake has always been a soft spot for me, I have always loved it! Since going vegan I've tried a couple recipes but I discovered the best damn cheesecake of my life when I went to a raw cafe. I decided that I HAD to make one myself.
This recipe is the closest thing to real cheesecake I've ever had--except better in every way possible! Not to mention guilt-free! Score!
The Best Damn Raw CheeseCake
Crust:
1 1/2 cups Almonds or Macadamia nuts (or a combination of both)
1/2 tsp Salt
1/2 cup Pitted Dates
1/4 cup Shredded Coconut, unsweetened
Filling:
3 cups Cashews
just under 3/4 cup Lemon Juice (from about 4 lemons)*
3/4 cup Agave
3/4 cup Coconut Oil
1 tbsp Vanilla extract or 1 vanilla bean
1/4 cup Water, as needed
*If you're lazy (like I am sometimes) and just use bottled lemon juice then you'll want to go a little under 3/4 cup as it's more concentrated. It also won't be raw anymore, but it's still an delicious and healthy treat! ;)
Raspberry Sauce Topping:
1 cup Raspberries (or strawberries, or blueberries, or whatever other flavour you might want)
1/4 cup pitted dates
First, make the crust by processing the nuts and salt in a food processor into small pieces. Slowly add the dates and mix well. "Flour" the bottom of a 9-inch springform pan with the shredded coconut. Press the crust mixture evenly onto the bottom of the pan. Set aside.
A note about Coconut Oil: coconut oil hardens, especially if stored in the fridge, so be sure to warm it up (not too hot/quickly or you'll compromise it's raw structure) in some warm water or keep it in a warm spot a few hours before you're going to make this recipe. Above room temperature it liquifies which will be easier to measure out.
Okay, with that out of the way, let's make the filling! Blend the cashews, lemon juice, coconut oil, agave, and vanilla in your food processor or blender until smooth. Slowly add water and add just enough to blend the filling into a smooth cream. Pour evenly over your crust in the pan.
Time to add the lovely topping! Be sure to soak the dates for about half an hour, and then blend the dates and raspberries in a food processor until smooth or slightly chunky--whichever you prefer. You can also add the topping before serving, either way works. And you can also make this cheesecake without a topping at all--but it's better with a topping! ;)
Place in the freezer until firm--which is usually overnight or about 8 hours.
Before serving, take the cake out of the freezer and remove from the pan while frozen. Place the cake on a plate and defrost in the fridge for an hour before serving.
Will keep in the fridge for up to a week, and in the freezer for over a week. How many servings it makes is up to you! This cheesecake is super rich and decadent so you can make this go a long way if you want it to. ;)
Last note: I did not have a springform pan while making this (though it would have been easier), I just used my glass square dish (pictured) and it actually turned out perfectly. It didn't come out of the pan when frozen, but it still served up nicely without falling apart. :)
Now go enjoy this amazing recipe!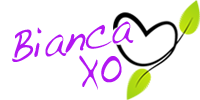 If you found this article to be helpful, please consider a small donation or visit
the shop
. Thank you for your love and support.