Vegan? Lactose intolerant? Miss mars bars and other favourite chocolatey treats? Well you don't need to! Look no further then
Go Max Go Foods

!
"We set out to create extraordinarily delicious candy bars. We craved candy bars that were chocolatey, nougaty, caramely, peanutty, almondy, coconutty crazy indulgences! We wanted a variety of bars that popped with all the luscious flavor of the traditional treats."
I briefly mentioned the Buccaneer bar in my
VeganEssentials
post a couple weeks ago and today I am so absolutely thrilled to share with you more goodness from this amazing company. If you love rich creamy milk chocolate (of course you do! Who doesn't love chocolate?!) but don't want the cruelty after-taste of regular candy bars found in stores then you will be delighted to know you don't have to miss out or sacrifice a thing! Seriously! Go Max Go Foods brings you indulgent treats without the guilt, food the way it should be; free of dairy, eggs, hydrogenated oils, trans fats, artificial ingredients, or cholesterol!
Go Max Candy bars are the perfect all-natural, dairy-free, & vegan versions of the old-time favourites you grew up with (or recently gave up to be blissfully vegan)! All of their candy bars are covered in their signature-recipe rice-milk chocolatey coating. Which I must agree is absolutely light and lovely, and will have you wondering why you ever bothered with dairy-milk chocolate anyway. You certainly won't be missing mars bars, reese peanut butter cups, bounty bars or any other candy bar for that matter!
But enough of that, here's some eye candy (ha!) of the wonderful candy bars I got to positively indulge myself in…
Cleo's
I've had peanut-butter chocolate coated candy before, but this is the real deal, the true peanut butter cup flavour! I can't believe I haven't had these sooner! Imagine this; the creamiest dreamiest peanut butter filling ever, cuddled in luscious rice milk chocolate coating in two perfect sized cups that will have you dreaming for more! Trust me when I say you won't miss Reese peanut butter cups anymore!
Mahalo
A gently sweetened coconutty treat topped with three whole dry roasted almonds and covered with dreamy rice milk chocolate coating.
Snap!
Toasty, crunchy, crisped rice (Yum!) jammed into a hunk of rice-milk chocolatey "BAM"! Holy Candy Bar is right! This was definitely one of my favourites that I gobbled up faster than I meant to. ;)
Jokerz
Layers of dry roasted peanuts, buttery-tasting caramel, and a rich peanut nougat, sweetly wrapped in a delicious chocolatey coating! Can you say heaven?!
Bucaneer
Rich, fluffy, chocolatey nougat covered in a creamy chocolatey coating. Simple, delicious, far from boring… can I have more please?
Twilight
There aren't any twinkling vampires here, but there sure is a whole lot of magic! Take that lovely rich, fluffy, chocolatey nougat of the Buccaneer bar and top that with a layer of thick, buttery-tasting caramel all wrapped up in that heavenly creamy, rice-milk chocolatey coating. You'll quickly be on Team Go Max Go Foods! ;)
It's hard to pick a favourite when you have so many indulgent options to choose from. But the Cleo's, Snaps, and Twilight bars were definitely irrestible… then again, I ate all of these bars in… well I'm a little too embarrassed to share how quickly I gobbled them up… hey! It was for review purposes… to share with you… shhhhh…
One more thing I'd like to share is the story to their curious name, because if you are a regular ReLove Plan.et reader then you will appreciate it… The name "Max" is a tribute to their pound puppy who for sixteen years taught them "through action that life should be about big love, having fun at every opportunity, and not worrying about tripping when you're chasing after your dream." Beautiful no? :)
Really simply, these are the Best candy bars you will ever eat! Being vegan has never been easier, or tastier! You really don't have to miss out on any yummy treats when you have flavour packed with so much Pow and Wow! If you're fortunate enough to have any of these candy bars in a store near you, what are you waiting for? Run now and get one! ;) If you're not, order some! Thanks to online shopping it's never been easier to get your hands on just about anything your heart desires.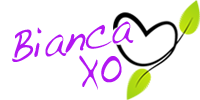 If you found this article to be helpful, please consider a small donation or visit
the shop
. Thank you for your love and support.