These cookies are super amazing. I have seen various versions in stores before but they are usually made with spelt so this is a gluten-free version :). Plus they are fun to play around with and easy to make yourself. They are super duper and packed full of goodness!
Cosmic Super Cookies
1 1/4 cup Oats (use gluten-free oats if you're gluten intolerant)
1 cup Rice Flour
1/4 cup Tapioca Flour
1/4 cup Sunflower Seeds
1/4 cup Pumpkin Seeds
1/4 cup Shredded Coconut
1/4 cup Hemp Seeds
1/4 cup Flax Seeds (ground)
1 teaspoon Cinnamon
1 tsp Salt
1 cup Dark Chocolate Chips (Vegan ones)
1/2 cup Raisins
1/2 tsp Guar Gum
1/2 cup Sweetener (I usually use just under 1/2 cup Agave + couple drops of Stevia)
1/4 cup Water
just under 1/4 cup Olive Oil
1/2 cup Rice Milk (or other non-dairy milk)
Preheat oven to 350℉.
Combine all dry ingredients (exclude sweetener, water, oil, milk) in a large bowl, until well mixed. Add in the rest of the ingredients (sweetener, water, oil, milk) and mix until just combined. Do not over mix.
Portion using a 3/4 cup measure onto a lightly oiled baking tray. Bake at 350℉ for approximately 24 minutes (until a you can stick a toothpick in and comes out clean).
Makes approx. 12 cookies. They are super filling and super delicious! :)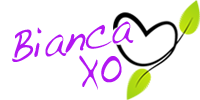 If you found this article to be helpful, please consider a small donation or visit
the shop
. Thank you for your love and support.