With any topic it is good to do your own research, no matter how emotional your initial reaction may be. This goes for donating your money to a cause just as much as knowing your information on a topic. Most of us want to help so we throw our money out to anyone claiming to do good. They are not always doing good--but that is a discussion I'll leave for an another article.
I must admit, I did not know about Joseph Kony specifically until recently. Yes, I was very away of the abduction of children in Africa as child soldiers and sex slaves (I think most of us are), but I did not know the name Joseph Kony or who exactly was behind it all. The recent surge of support for Invisible Children over the capture of Joseph Kony I find rather interesting. One, because (as mentioned) most of us do seem to be at least vaguely aware of child soldiers in Africa, so why has one movie prompted us all to act? I'm not sure if it's just because "everyone else is doing it" or because the movie does prompt some inner spark of action and need to help those suffering children in need. Whatever the reason, the word about Kony and what he is doing is certainly getting around. This is a good thing. However, be careful when an organization almost draws more attention to their actual organization than the crime at hand.
After watching the movie, I did feel that call to action spring up inside of me and my initial thoughts were of support for the cause. Almost unquestioningly. Fortunately, I have friends on my Facebook that ask questions (as I too usually do) and the mixed emotions towards "KONY 2012" became notable. A few links later I understood why and that is why I am writing this post, so that you too can form your own opinion, become more educated and then choose whether or not Invisible Children is something you want to support.
First, I do recommend watching the movie because, controversy aside, it does shed light on the issue, exaggerated or not…
Once you've watched that and you feel that urge swelling up inside of you to spring to action. Stop. What do you know about Invisible Children? These next two links will help your understanding over the controversy and why supporting them may not be such a good idea and why I ask you to question it for yourself.
[founders of Invisible Children with weapons with the Ugandan army... ??]
I'm not pretending to know more than I do about this entire topic--as I said, I only recently am learning about Joseph Kony and the lives affected by the problems he is causing. However, I do believe in thinking for yourself before jumping into helping a cause you know little about, which is the reason I am quick to post this article before I know more--because I know many of you are probably already sending your money to Invisible Children and I want you to consider everything before doing so and to do your own research.
I do believe that raising awareness about who Joseph Kony is a good idea, I just don't think Invisible Children is the way to do it. Capturing one man who enslaves and rapes children by giving money to another group (Ugandan Army) that does the same thing (but in less noticeable numbers) is counter-productive. Uganda is one of the world's most corrupt nations, feeding their army, to me, does not seem like a good idea for the people. I also believe you can't "fight" war. You can stop war with peace, but "fighting" war only continues war.
The mentioned oil in Uganda also waves flags for me. Seems like another excuse for the U.S. to get in there, strengthen ties with Uganda so that they can benefit from the oil. Of course, all at the expense of polluting vital rivers and waterways--again for the Ugandan People. But all we'll hear about it is that it's "good" for them and will give money to an impoverished nation.
Do I want Joseph Kony caught? Absolutely without a doubt! I understand the urge to jump to action, trust me, I almost bought the kit etc., but I do believe there are better ways to do so then what Invisible Children has to offer. Spreading the word about who Joseph Kony is is a step in the right direction--awareness is key. I do hope to see new ways in which people can show their support and take to action without this "KONY 2012" campaign that gives money to Invisible Children organization.

**I'm not saying that Kony doesn't need to be stopped. I'm not even saying that Invisible Children aren't doing any good. They are raising awareness on an important issue and I certainly applaud them for that. I truly believe awareness is the first step (which is why I include the link to the video they made above and recommend that people watch it). However, the links I share regarding the controversy of Invisible Children I believe are important and things that people should know about the organization they may be donating to. I do believe the capture of Kony is necessary and important. That is not the part I am arguing. I'm just encouraging people to think and do their own research before jumping to support a questionable organization. By all means, spread the word about who Joseph Kony is. I do believe through better awareness better solutions will arise.**
What are your thoughts on the topic? Any articles you know of that are worth reading that sheds light on either side of the debate?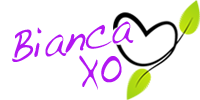 If you found this article to be helpful, please consider a small donation or visit
the shop
. Thank you for your love and support.