For this being my blog, I'm pretty bad at writing about new products in my shops. So I thought today I would share some of the adorable new goodies you can get in the new Etsy Shop (

www.ReLovePlanet.Etsy.com

)
First, I got necklaces up and absolutely adore them. The chains are lovely and hang beautifully as well and I love the quality. I will also have a limited amount of larger pendants coming to the shop this week and some on hemp necklaces! One for $20 or 2 for $30! :)
Also available are my cute sassy characters on magnets. These are totally eco-friendly; the images (like the necklaces) are printed on 100% recycled mid-weight paper stock, on genuinely recycled bottle caps and have tiny (but super strong) earth magnets. They are available in various quantities--the more you buy the cheaper they are. ;)
These next ones I definitely has fun with. I have to laugh because as I was drawing these out Cory looked at me and said "you know, normally kids are the ones drawing bunnies and colouring easter egg pictures" ha! Well, I'll always be a child at heart.
Here are two new cards available, I'm looking to make some cute birthday cards and other inspiration cards as well. :) Also, if you don't want these mailed I could have them for download as a PDF. Leave me a comment or email me if this interests you.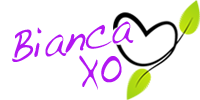 If you found this article to be helpful, please consider a small donation or visit
the shop
. Thank you for your love and support.