Another lovely smoothie recipe to add to the list! :) This is super delicious and creamy and, well, cherry-y.
Cherry Yogurt Smoothie
1 1/4 cup "Superfruit" Frozen fruit (cherries, blueberries, blackberries)
1/2 Banana
1 Cherry amande "yogurt" (170g or 3/4 cup)
1 tsp Maca Powder (optional)
1/2 cup water
1/2-3/4 cup Almond Milk
1/4 block Tofu (optional)
*This recipe is pretty easy to play with. You could easily omit the banana, tofu, or maca if you'd like, I just like to give my smoothies a protein boost with the tofu and super-food boost with the maca. If you omit the tofu or banana I would probably use a little more frozen fruit blend to make a bigger smoothie.
Blend all of the ingredients together in a blender or food processor until smooth. Start with 1/2 cup almond milk and add more or less depending how thick you want it.
Makes 1 large delicious smoothie. Enjoy!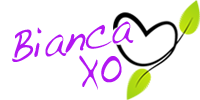 If you found this article to be helpful, please consider a small donation or visit
the shop
. Thank you for your love and support.