I know I don't usually share vegan kitchen posts on Saturday, but I was too excited that I had to share. ;)
I can't even tell you how excited I am about this "amande" vegan yogurt now being available at our grocery store!! :) I tried it in NY when I visited Nicole and I was so sad that I wouldn't be able to have it when I got home. Now I can! Yayy!!
It's by far my favourite vegan yogurt, for a couple reasons... It's vegan (duh! ;p), it has No sugar and is only sweetened with fruit (what a concept I know), and it tastes delicious! As you can imagine, it's made from almonds, so no soy in there either. I absolutely love love love the stuff. I am a happy girl!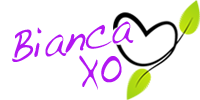 If you found this article to be helpful, please consider a small donation or visit
the shop
. Thank you for your love and support.