I had these for lunch recently and instantly fell in love! Such a wonderful mix of flavour and totally satisfying any cheesy cravings! I used gluten-free english muffins of course--amazing! ;)
Cheezy English Muffins
3/4 cup Water (+ 1/3 cup)
1 Tbsp Tapioca Flour
1/2 cup raw Cashews
1 1/2 Tbsp Lemon Juice
1 1/2 Tbsp Nutritional Yeast
2 Tbsp quick-cooking oats
1/2 tsp Salt
dash Black Pepper
1/2 tsp Garlic Powder
1 tsp Tamari
English Muffins
Toppings of your choice (tofu, spinach, peppers, veggies, etc.)
Place all of the ingredients in a food processor or blender (except the extra 1/3 cup water) and blend until smooth. Takes approx. 5 minutes.
Pour into a medium saucepan.
Add remaining water to the blender or food processor to clean it out and then add to the saucepan.
Cook over medium heat until thick, stirring constantly (it will thicken a lot). Add a little more water if too thick, but don't make it too runny.
Prepare english muffins with desired toppings (my favourite is some Tofu and spinach sautéed in some tamari and spices). Top with about 2 Tbsp of the "Cheez" sauce and broil in the over or toaster oven until tops brown. Be careful not to burn them as it can happen quickly, so keep an eye on them.
Makes approx. 3-4 English Muffins.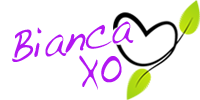 If you found this article to be helpful, please consider a small donation or visit
the shop
. Thank you for your love and support.