*Queue super happy music* it's MONDAY! Hoorah hoorah! Hopefully you all had a lovely weekend (and hopefully didn't get into too much trouble on St. Patty's day ;p). Greet this week with equal excitement you held for the weekend. Monday's can be exciting too! Don't believe me? Give it a try!
☺ "Fear less; hope more.Eat less; chew more.Sigh less; breathe more.Hate less; love more, and all good things are yours." -- Swedish Proverb
☺
Greet whatever comes with "unconditional friendliness…
meaning your emotions. Let emotions flow freely through your mind and body without attachment or resentment. Allow sadness and stress to be felt and pass, and then welcome happiness and let that go too. Emotions are free flowing, so let them flow freely.
☺
Scream & Shout and Let those emotions out!
Letting out pent up emotion is good for you! Don't resist it! Obviously, let it out when you are by yourself and not by lashing out at other people as this only serves to be counter-productive. Part of being human is having a wide variety of emotions. It's okay to feel angry or sad, what's not okay is to hold onto those emotions instead of releasing them.
☺
Join "Billion Acts of Green"

!
Find and Pledge to do new things to help the planet! It's a fun way to get more involved and more conscious about things you can do in your life to be more green. :)
☺
Do a Cleanse!
It's that time of year when the seasons are changing, (tomorrow is the first day of spring! (my calendar says it's today though ;p)) and that's when it is a great idea to do a cleanse! Clean out your body, get re-energized, and start the spring off right! :)
☺
Remember; You're Awesome!!!
Whenever you start to feel down, insecure, uncertain, stressed, take a moment to stop and remind yourself how truly Awesome you are!
☺
Send surprises in the mail!
It's so exciting to get stuff in the mail, especially when it's unexpected!
Have a beautiful day, week, life! Much Love from me to you!
Create a Nice Day! xo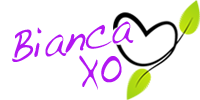 If you found this article to be helpful, please consider a small donation or visit
the shop
. Thank you for your love and support.