Ditching the dairy is usually the hardest part about going vegan, hence why there are so many vegetarians and not enough vegans. But, really, if you are going to be vegetarian there is no reason why you shouldn't be vegan, unless you want to be a hypocrite (oh no I didn't just say that! *gasp* ;p). If you'd like to know why, and need the extra motivation to ditch the dairy, here are several reasons why…
Milk is for Baby Cows!
The simplest, most basic point; Milk is for Baby Cows! Milk from cows was never meant for human bodies, it was meant for their own young, just as humans and every other animal produces milk for their young. But the dairy industry separates a mother cow from her baby at birth so that humans can have her milk instead.
Cows do Not need Milking
Cows, just like every other animal, produce the right amount of milk for their young. They do not produce a huge excess of milk as people are led to believe, and they do Not need milking. The only reason cows produce so much milk on dairy farms is because they are pumped full of hormones and are intensively milked to produce ten times what they normally would, which, I'm sure you can imagine, is extremely hard on their bodies--and not at all natural.
No Enzymes to Digest Milk
Milk is meant to make baby bodies grow quickly and healthily, but after a certain age our bodies stop producing the enzymes that digest dairy. Which is why most people are intolerant to dairy products. Our bodies do this because we are no longer meant to drink it, our bodies no longer need it. Our bodies are not meant to drink milk, plain and simple. Milk is for babies, not humans.
You wouldn't drink the Milk from any other animal.
Drinking milk from another human being is way way way more natural than drinking it from cows, but chances are it totally grosses you out. If you wouldn't drink the milk from another human, or from a gorilla, your dog, or any other animal then you shouldn't be drinking it from cows. If drinking the milk from any other animal grosses you out then you shouldn't feel any differently about drinking dairy because there is absolutely zero difference.
Dairy = Calcium Loss!
Despite the huge misconceptions of the billion-dollar advertising campaigns the dairy industry shoves in our faces every day, dairy is absolutely terribly bad for you. Your body will only absorb half the calcium and the other half gets left behind as deposits that build in your body and result in osteoporosis. Yes, you heard right, milk doesn't prevent osteoporosis, it creates it, because osteoporosis is caused by calcium Loss, not Deficiency.
Dairy is Baaaad for you!
This isn't news, it's common knowledge amongst the medical fields that dairy is bad for you. Dairy consumption has been linked to acne, anemia, arthritis, ADD, ADHD, fibromyalgia, headaches, heartburn, indigestion, irritable bowel syndrome, joint pain, poor immune function, allergies, colic, obesity, heart disease, diabetes, autism, Crohn's disease, breast & prostate cancers, and ovarian cancer. Nasty Dioxin is also often found in dairy products, not to mention all the pesticides, hormones, chemicals, and pus and blood found in milk. Gross!
Morphine!
Morphine is naturally occurring in cow's milk so that their young are encouraged to drink it--but this has a much different effect on cows than humans. In dairy products, particularly cheese, this morphine is concentrated, which is why it's so darn addictive. Once you get over the druggy addiction, it's easy!
Support Dairy, support Veal
Somehow people like to turn a blind eye to this truth, but if you consume dairy then you directly support the veal industry. Dairy cows have their young taken away from them so that humans can consume their milk instead. Those baby cows never get the nutrition they need so end up weak and their flesh tender so they are sold off as veal. So, again, I ask the question; how can vegetarians just be vegetarians and still support the killing of baby animals?
Dairy is Rape, Heart-breaking, and Cruel
I want you to take a moment to consider the sacred bond between a mother and child, the unconditional love that nothing else can match. Now, can you imagine your child being ripped from your arms within a day of birth. Then imagine being raped, giving birth again, and have the process repeat itself over and over again. Make no mistake, mother cows get extremely upset when their young are taken from them, they kick stall walls in rage and frustration and literally cry with grief. They feel exactly as humans do.
Touching the surface of what happens to dairy cows… To produce milk, mother cows must have a baby--like every other animal--in order to lactate. Therefore, dairy cows are artificially impregnated with a machine every year (simply put: raped) and are kept pregnant their entire lives which is extremely hard on their bodies. They are hooked up to machines where they are intensively milked several times a day. And their babies are taken away from them within a day so that milk can go to you instead.
Vegan = Love! Make the Switch!


Any kind of change can be made positively. I try to share information in a light-hearted and positive way because that's what being vegan is truly about-- Love! And extending that love beyond ourselves and on to animal lives. :)
Ditching dairy isn't as hard as you'd think it is either, it's just a matter of getting into new habits. Once you get over the addiction bump and get into those new habits it's really not so hard, in fact, I thoroughly enjoy it. Plus, there's a weight off your conscious and you get to feel good about your decision and know that you are not responsible for the unnecessary suffering of another animal. Most people also feel a million times better with their health after cutting out dairy products-- say hello to happy tummy, healthy skin, vitality and energy! ;)
There are far more (and healthier) sources to get calcium from as well (in case you're still concerned) such as leafy greens like spinach, collards, mustard greens, and kale, as well as broccoli and most other veggies, chickpeas, and soy products. Even nuts and grains and fruit have calcium, just not as much as those good leafy greens.
Being vegan has never been easier either, with soooo many delicious dairy alternatives to replace all your old ones. I write about them all the time right here at ReLove Plan.et with recommendations. Exploring your local grocery store is also exciting, as alternatives are becoming more and more available with a ton of options as well.
[
myself and a happy rescue cow at Farm Sanctuary
]
So make a cow happy, make yourself happy, make your life happy, and ditch the dairy! ;)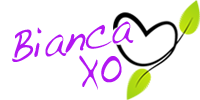 If you found this article to be helpful, please consider a small donation or visit
the shop
. Thank you for your love and support.