Today is a quick post but I felt that it was time I shared this wonderful company. I have mentioned
Pure Citizen
a couple times previously, but today I will elaborate.
Pure Citizen
is a flash sale website with a heart, dedicated to giving back. It's a daily email featuring a carefully curated selection of the best in cruelty free beauty, organic fashion, fair trade accessories and more! They put items on sale every week by a couple different companies, usually with a 72 hour sale. The savings are huge, which is always lovely, but they also have a special donation feature that gives the customer the choice to save a little less and give the difference to their featured non-profit cause. From the companies they feature to the non-profit organization every week, thought and care have gone into the decision of each one. The companies featured are committed to making the world a better place, whether it's by earth-conscious practices, vegan lifestyles, building communities, or so much more, these companies put the planet first and make it more affordable for customers to get their hands on eco merchandise.
How it works: Every weekday members receive an email (called their Daily Love) filled with the inspiring stories of their featured company with the exclusive access on Pure Citizen to purchase their hand-picked selection of items that are 30-90% off.
They also have a really easy symbol system on each item so you can see which items are vegan, organic, fairly produced, handmade, recycled, eco-conscious, cruelty free, made in the USA, and/or one of a kind.
"These companies have heart - they are providing employment and job training for the underprivileged, building wells, reducing global pesticide use, saving children from slavery, rescuing women from prostitution, creating healthier products, and are overall committed to making the world a better place.
I wanted more than anything to share these stories, and make it easier for you to support these amazing companies. We are a small team - committed more than anything to running a company with love, putting people and the planet first." ~Pure Citizen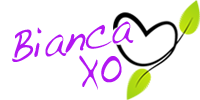 If you found this article to be helpful, please consider a small donation or visit
the shop
. Thank you for your love and support.