A new recipe I tried and played with recently that is super easy, quick to make, and absolutely splendid! :)
Curry Almond Broccoli Stir Fry:
Stir Fry Sauce:
1 tbsp Rice Vinegar
2 tbsp Tamari (or soy sauce)
1 tbsp sesame or other oil
2 tsp ground Ginger
1-2 tbsp Olive Oil
1/4 cup Almonds, chopped
1 tbsp Green Curry Paste*
2 cups Broccoli
Other veggies of your choice (I like this recipe with chopped Zucchini and Asparagus)
*depending on what curry paste you are using may depend on how much you want to add. The one I use is super strong so I usually use under a tbsp. Adjust it to your desired liking.
In a bowl, combine the rice vinegar, tamari, sesame oil, and ginger.
In a wok or saucepan, toast the almonds in the heated oil on medium-high heat. Stir frequently for one to two minutes, or until lightly browned. Add curry paste to taste and stir. Add the broccoli and veggies and stir fry for a couple minutes until the veggies are tender. Toss in the stir sauce for a minute and then serve!
Goes great over Quinoa or Brown Rice.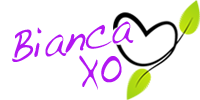 If you found this article to be helpful, please consider a small donation or visit
the shop
. Thank you for your love and support.