I talk about the Law of Attraction all the time. Yet somehow I have not written up a review about the amazing book that taught me all about this Universal Law and began my deeper manifestation journey. Well, today I am going to briefly talk about two books; "The Secret" and "The Magic" both written by Rhonda Byrne.
"The Secret"
I highly recommend if you are unfamiliar with the Law of Attraction. It is a beautifully written and informative book that goes through all the things we do, don't do, and accidentally do that manifest things into our lives. It gives you the knowledge and information you need to properly and efficiently use the Law of Attraction to your advantage--because whether you believe it or not, you are manifesting the things present in your life, even when you're not meaning to.
"The Secret" is also available as a movie with mostly the same information. However, I highly highly recommend reading the book as well if you are going to watch the movie. I just feel that you absorb a lot more with the book and it goes a little more in-depth. So pick up this book and make your life all that you want it to be with the power of the Law of Attraction!
Next, you should read
"The Magic."
What this book is is 28 days of "Magical practices" that help you to use the power of gratitude to manifest everything you want in your life. Gratitude is the greatest key in using the Law of Attraction, and let me tell you, this book will teach you all about gratitude and make you realize just how much we take for granted. The practices will have you saying "thank you" for everything and bring a happiness about that you cannot imagine. Saying "thank you" is one of the easiest and fastest ways to bring happiness into your life because it will make you realize just how much you have instead of complaining about the things you don't have that simply aren't worth your time. This book will make you grateful for everything, no matter what state your life is in, and help you to bring more things to be grateful for. I'm raving about "The Magic" because it works! Yes, I'm a positive person, but even so, I didn't realize how much gratitude I was missing out on giving and just how powerful gratitude is. This book will change your entire outlook on life, in a beautiful, magical way. ;)
I say it time and time again, if you want your life to be beautiful and happy then you have to take the right steps towards that happiness. Don't repeat the same routine and wonder why nothing is changing. Change the way you look, think, and experience life. I certainly wonder if my life could have become better faster if I'd known about the Law of Attraction sooner, but hey, things happen at the right time for a reason. Now is your time to learn about the Universal Law that governs us whether we like it (you should!) or not. So get reading, get happy, and change your life! :)
If you feel like it I've also got podcasts talking about both these books and I've also written up other articles regarding the Law of Attraction and Gratitude.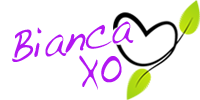 If you found this article to be helpful, please consider a small donation or visit
the shop
. Thank you for your love and support.