A lovely, easy gluten-free alternative to tradition stuffing but still packed full of lovely flavour.
Rice "Stuffing"
1 cup Brown Rice
1 cup Water
1 cup Vegetable Broth
1/2 tsp Salt
1/4 tsp Pepper
1 tsp Garlic Powder
1 Tbsp dried Parsley
1 tsp Thyme
Optional: add in chopped celery or onion.
In a medium pot, add all the ingredients together, bring to a boil and then reduce to simmer for about 45 minutes to an hour--until the rice is fully cooked.
Serve! Super easy!
Makes approximately 4 servings.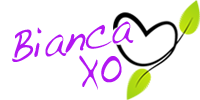 If you found this article to be helpful, please consider a small donation or visit
the shop
. Thank you for your love and support.