I decided I'm starting something new for my Saturday posts as I haven't had a set theme for this day of the week yet. I also have been wanting to get my lovely readers (yes that would be you!) to feel a little more involved and get some fun interaction going. Therefore, say hello to Saturday's "Question of the Week." What are these questions? Absolutely anything and everything under the moon (beyond even!) that I feel like asking and hearing your fun responses about. ;)
So, let's get straight to it…
Question of the Week... *drum roll please*
The topic? Armpits!
What do you naturals do to keep your armpits smelling lovely and fresh? What deodorant do you use? Any tips to keeping the smell and sweat at bay? Or do you simply not care about using a natural deodorant? Or not care if you smell a little?
Do you shave your armpits? Why or why not? Ever thought about it?
Tell me the story to your armpits. ;)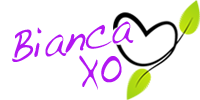 If you found this article to be helpful, please consider a small donation or visit
the shop
. Thank you for your love and support.