After tallying up all the entries a number has been selected as the winner through a random number generator.
Congratulations to Elmo!! (Please respond here with your email as you forgot to provide it!) ;)
**You have a four days to respond, at which time a new winner will be chosen, so get back to me ;p*
A big huge thank you to everyone who entered! And another big huge Thank You to Go Max Go Foods for hosting this amazing Giveaway! xo
And for all those who didn't win, you deserve to indulge yourselves with these amazing chocolate bars anyway, so if you haven't yet, hop over to
Go Max Go Foods
and buy yourself a treat. ;)
Thanks again!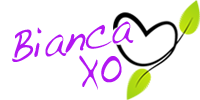 If you found this article to be helpful, please consider a small donation or visit
the shop
. Thank you for your love and support.