Another info graph I felt worth sharing, because this information is valuable and may encourage greater action.
I am personally very proud to say that we go through a single almost full black garbage bag a year--that's between two people (and two cats). Even so we're working to reduce that to next to nothing. I'm aware it will take some practice but for now I'm still pretty proud that we have reduced our waste by this much. It is absolutely possible for anyone to do so with a little effort and conscious thinking. We make this possible by…
Paying attention to packaging and buying things with less or no packaging.
Buying in Bulk and reusing our bulk bags.
Recycling anything and everything that we can.
Composting all our food remains (which, proudly, is usually just veggie and fruit cores and peels).
And not over-consuming in general.
How much garbage do you go through? Do you recycle? Have a compost? Please consider making some changes, they are really not much work and can make such a huge difference for the world.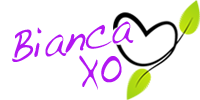 If you found this article to be helpful, please consider a small donation or visit
the shop
. Thank you for your love and support.