Okay, so this is honestly not much of a "recipe" per-say but this was so delicious that I decided I had to share. ;) Before going vegan I admittedly loved the Canadian-invented poutine-- for those that don't know what a poutine is, it's french fries smothered in cheese and gravy. Healthy I know. I've had fries and vegan gravy since but not with cheese, even the vegan varieties. However, this idea came to us and I have to say, it's the best poutine I've ever had in my life (and I've been to Montreal and had them there too ;)).
What you'll need…
Vegan Poutine:
Your choice of favourite french fries
Daiya Mozarella Cheese
I think what made this extra delicious was the perfect combination of ingredients. The fries were from the "Bite" truck in Nelson which are by far the best french fries I've ever had--they're organic and fried with non-hydrogenated vegetable oils too! So find your favourite french fries or make your own! Next we topped them with Daiya mozzarella "cheese" (thank goodness for Daiya!!) and smothered them with home-made vegan gravy (recipe here)--which melted the daiya. I also made tofu balls to go with them and it was, again, simply delish!
You could easily replicate this easy "recipe" and make your own with your personal favourite french fries and take care of the rest as I described above. Seriously good! Again, I'm aware not the healthiest, but as far as unhealthy food goes, this wasn't so bad and totally worth the treat. ;)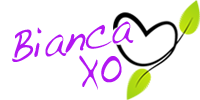 If you found this article to be helpful, please consider a small donation or visit
the shop
. Thank you for your love and support.