When I was a child, my cousin told me there were actual shepherds in Shepherd's Pie. My childlike innocence and weariness made me not want to eat it for a while. Then, as an adult, I discovered I didn't want to eat something that had animals in it. Now, I can enjoy this delicious vegan spin on the classic, without having to worry about shepherds or animals hiding in my food. ;)
My favourite way to make this is by adding a little sweet potato to the potato topping (adds a bit more nutritional value, and colour!). Or you can also substitute half cauliflower instead of as much starchy potato, but I haven't tried this yet so I can't vouch for the flavour, it just sounds amazing to me--I'll let you know when I try it next. The other awesome thing about this recipe is you can pretty much throw whatever vegetables you have in your fridge and it will taste fantastic. You still get a lovely colour, rich protein, and packed full of flavour and goodness!
This recipe takes a little while to cook and prepare but is super easy to actually make and put together, you can read a book during waiting times or dance around your kitchen listening to your favourite tunes as I do. ;)
Makes awesome comfort food. Perfect for cozy rainy days!
Shepherd's Pie:
Potatoes:
4 large Potatoes (or 3 Potatoes and 1 Sweet Potato)
2 Tbsp Vegan Margarine (I use Earth Balance)
1/4- 1/3 cup vegan milk (I use almond)
1 tsp Salt
1/2 tsp Garlic Powder
Black Pepper to taste
Filling:
1 cup French or Green Lentils, soaked for 40 minutes
1-2 cups water
4 medium Carrots, diced
2 Tbsp Oil
Veggies: parsnips, celery, corn, peas, zucchini, spinach, or whatever veggies you have on hand or leftover.
1-2 Tbsp Soy Sauce, Tamari, or Braggs (if you're gluten intolerant go with wheat-free tamari like I do)
3 Garlic Cloves
2 cups Vegetable Broth
3 Tbsp Rice Flour (or other flour)
1/2 tsp Cumin
2 tsp Thyme
1 Tbsp Parsley
1/2 tsp Salt and Pepper (to taste)
In a large pot, fry the garlic and carrots in oil for a few minutes until they start to lightly brown. Add the rest of you veggies and fry for another five minutes on medium-high heat . Add in the lentils, flour, water, vegetable broth, and soy sauce and simmer for 25 minutes or until the liquid reduces. Add remaining herbs and spices and stir well. Taste and add more salt if necessary. I prefer my filling to be a little creamier instead of dry so I like to add a bit more water, but it will be up to you to get your desired consistency.
Preheat oven to 375°.
In a medium pot, boil the potatoes until soft--about 20 minutes.
Drain potatoes and then add the milk, margarine, and salt. Mash until pureed--they should be a little dry.
Spoon lentil and veggie mixture into a casserole dish and top with the potatoes. Bake for 20 minutes or until the top is golden and bubbly.
Makes about 6 servings. Enjoy!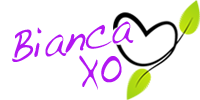 If you found this article to be helpful, please consider a small donation or visit
the shop
. Thank you for your love and support.