I'm so excited to be continuing with these posts! Last week's post on stinky underarms was well received and it was great to see you all commented and interacting. Mwhaha, my evil plan to get you all interacting is working. ;)
What are "Question of the Week" posts?
To get my lovely readers (yes that would be you! ;)) to feel a little more involved and get some fun interaction going. Therefor, "Question of the Week" is born. What are these questions? Absolutely anything and everything under the moon (or perhaps beyond) that I feel like asking and hearing your fun responses. ;)
So, now, on to Saturday's Question of the Week...
Have you ever had an imaginary friend? Details details! If not, who would you like your imaginary friend to be now?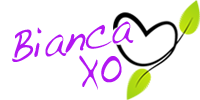 If you found this article to be helpful, please consider a small donation or visit
the shop
. Thank you for your love and support.