This smoothie is absolutely dreamy and creamy and delicious!
Avocados are great in smoothie because they add that lovely creamy texture that melts in your mouth. Some people avoid these super-healthy foods because of their high calorie and fat content, but make no mistake about it, they truly are super! Packed full of anti-oxidants, beta- and alpha-carotenes, vitamin e, high in folate (which combat heart disease, and birth defects if you're pregnant), and are a great source of fibre. Their fat content is also the super healthy kind which helps your body properly digest fats and lowers cholesterol--remember that not all fats are bad! They also help you get more of the nutrients from other food. Avocados also make you feel full (in a good way) so this smoothie is a great start to the day that will keep you satisfied for hours and hours!
I also pack this smoothie full of goodness like Cocoa, Maca, and Hemp protein--though the maca and protein are absolutely optional but do add a lovely health boost.
Avocado Super Smoothie
1/2 Banana
1/2 Avocado
2 pitted Dates, soaked
2 tsp Cocoa Powder
1-2 tsp Maca Powder (optional)
1/2 cup water
3/4 cup Coconut or Almond Milk
2 tbsp Hemp Protein powder (optional)
Soak the Dates in the 1/2 cup of water for at least 10 minutes--I prefer to do this overnight in the fridge.
Blend all of the ingredients together in a blender or food processor until smooth--including the dates and water they've been soaking in. Add less or more water to get your desired consistency.
Makes 1 smoothie. Enjoy!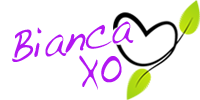 If you found this article to be helpful, please consider a small donation or visit
the shop
. Thank you for your love and support.