Who wants the most delicious candy bars in the world? Well you're in luck! A big huge thank you to

Go Max Go Foods

for hosting this week's Giveaway!
If you haven't yet, please check out my
Go Max Go Foods Review
sharing the awesomeness of this wonderful vegan company and their mouth-watering chocolate candy bars.
"We set out to create extraordinarily delicious candy bars. We craved candy bars that were chocolatey, nougaty, caramely, peanutty, almondy, coconutty crazy indulgences! We wanted a variety of bars that popped with all the luscious flavor of the traditional treats."
~Go Max Go Foods
You will fall in love with Go Max Go Foods, vegan or not! Bringing you indulgent treats without the guilt; food the way it should be; free of dairy, eggs, hydrogenated oils, trans fats, artificial ingredients, or cholesterol! Creamy, dreamy, blissful treats covered in their signature-recipe rice-milk chocolatey coating, the perfect all-natural, dairy-free, & vegan versions of the old-time favourites you grew up with!
But enough from me! Before I get to the giveaway details, a little interview with Susan of Go Max Go Foods…


*********************************************
How did Go Max Go Foods come to be?
Well, we were seriously tired of not having any great vegan candy bars! The few vegan options available weren't even close to what we wanted in a candy bar...the nougat, the caramel, the rich tasting chocolate...we wanted it all! We wanted veganlicious candy bars! We figured we weren't alone in that desire, so we just went for it. And that's how Go Max Go was born ;-)
Where do you find inspiration?
Nature would have to top the list of many things that inspire me. If I listed them all, you'd have a novel here.
Personal favorite candy bar?
It's a toss up between Jokerz and Cleo's Cups.
What started your cruelty free lifestyle?
My love for animals is the core of my veganism. I'm also an idealist, so any agenda that incorporates violence against a living being goes against my grain.
One thing you can't live without?
Oatmeal!
Best piece of advice for life in general?
Be yourself, stand up for what you believe in and never give up on your dreams ;-)
Check out Go Max Go Foods at:
*********************************************
***Giveaway Info:***
This week's Giveaway is for 6 candy bars by Go Max Go Foods, one of each flavour!…they call it a 6pack ;-)


There are lots of fun ways to enter this amazing giveaway! :) Super easy mandatory entry, and lots of fun ways to get extra entries!
**Open to Canada and U.S. Only! Sorry my lovely oversea-ers!**
This contest will close on April 20th at 11:59 PM PST. A winner will be chosen through an online randomizer.
How to Enter:
*Required* Leave One comment on the blog with...
Which is your favourite Go max Go Foods candy bar (or if you haven't tried any yet, which one do you most want to try).
And Follow this blog publicly – include your name in the comment for being a (old or new) follower of the blog.
Easy peasy!
Extra Entries:
You Must post a separate comment for each extra entry in order for them to count! And you Must leave a comment in order for your entries to count!
*Each #rd item below will give you ONE entry (remember to leave each in a separate comment!).
*One Comment = One Entry!*
#2. On Facebook: (Please include your Facebook name in your comment)
#3. On Facebook: Post a Facebook status update with a link to this giveaway.
#4. On Twitter: Please include your Twitter name in your comment.
#5. On Twitter: Please include your Twitter name in your comment.
- Tweet about this Giveaway from your Twitter. You must include these somewhere in the tweet for it to count: "RT @ReLovePlanet" "@GoMaxGoFoods"
Also, Please REMEMBER to leave your EMAIL in at least one of your comments so I can contact you if you're the winner!!! ;)
Big huge Thank You again to
Go Max Go Foods
! If you haven't yet, go check out their website and oogle over their goodies! ;)
Contest will close on April 20th at 11:59 PM PST.
GOOD LUCK!!! And Please Share with everyone you know! ;)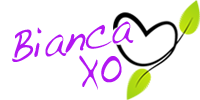 If you found this article to be helpful, please consider a small donation or visit
the shop
. Thank you for your love and support.