This is one of my favourite meals to make, it's the perfect holiday dinner replacement and perfect on a cold cozy evening. It's also not that hard to make, just takes a little preparation chopping up all the veggies. I almost felt a little silly posting this recipe it's so simple, but totally worth sharing, so here we go! ;)
Root Vegatable Roast
Root Vegetables (I usually like to do any combination of; 1 large Sweet Potato, 1 large Yam, 1 Kuri squash, 4 medium Carrots, 1 large Parsnip)--enough to fill a large casserole dish.
2 tbsp Olive Oil
Seasoning:
1 tsp Salt
1 tsp Pepper
1 tsp Garlic Powder
1/2 tsp Cumin
1/2 tsp Mustard Seed
1/2 tsp Oregano
2 tsp Thyme
Preheat oven to 400℉.
Chop up all your vegetables and place them in a large casserole dish. Sprinkle the seasoning and oil over top and cover with foil, if you don't have a lid. Cook in the oven for about 1 hour, gently stirring about every 20 minutes.
Makes 4 large, or 6 small servings (depending on the size of your casserole dish).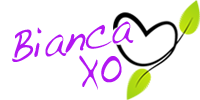 If you found this article to be helpful, please consider a small donation or visit
the shop
. Thank you for your love and support.