I personally have several awesome pigments by the lovely Mo Love (aka Amie) of Madd Style, and absolutely love them! They add a lovely brightness to my day! And not only does her makeup ROCK but she is also a super rad girl who also contributes to the awesome
"Modern Rosies" blog
.
All of the products found at Madd Style Cosmetix are 100% vegan and cruelty free (even down to the packaging!) and she uses suppliers that don't test on animals. Can you say YAYYYY!!!!? They are also natural and, as I like to put it, "human-friendly" meaning you won't find any harmful cancerous crap ingredients--remember I'm the makeup police and I won't recommend anything that I wouldn't wear myself or that don't meet my high standards for safety. ;)
Anyway, enough from me, more about the Madd Love...
*********************************************
Tell us a bit about yourself. Hi! My name is Amie, however everyone calls me "Mo". I'm 31, live in Wisconsin and have a weird obsession with my puppy. I am currently engaged to the love of my life <3 I own and solely operate Madd Style Cosmetix as well as work a second full time job... basically, my world never stops! lol.
How did Madd Style come to be? I started Madd Style as a means to pay for my wedding. I had noticed that there was a huge lack of vegan lip balms/cosmetics in the market so I did what any other head strong diy-er would do... I made it myself. From there things just seemed to fall into place!
Where do you find inspiration? EVERYTHING! Music has always been a major inspiration in my life however I am also inspired by movies, books, people, sounds, smells.... literally everything. lol
If you had all the money in the world, what handmade item would you buy?
Wow! I think it should read "what handmade item wouldn't i buy"? lol. I love supporting handmade. I can spend hours on artfire and etsy alone. If I had all of the money in the world you can be sure that most of it would go to small time diy business owners. However, if you really want to know the major item on my list of wants at the moment,
check out Priscilla Dawn on Etsy
... Im a sucker for vintage dress ;)
Favorite makeup look? I think there is something quite elegant and simple about a neutral eye, winged liner and a bright pink or purple lip. Sort of a Madd twist on the classic pin-up look. However, I also love a bright and glittery cut crease with a bold lip. I suppose it's all in my mood. Either way, it'll be fun!
Random fact? I am a constant stream of silly performance. Most of the time I am not even aware that I am doing anything, however almost everything I say or do is accompanied by self made sound effects, made up songs and sometimes even dance. I am told it is one of my many quirks. lol.
Best piece of advice for life in general? I have a handful of quotes/mottos that I tend to live my life by, however two that I remind myself of daily are "Be the change you wish to see in the world" (-Mahatma Gandhi) and "Be who you are and say what you feel because those who mind don't matter and those who matter don't mind" (-Dr. Seuss).
Check out Madd Style Cosmetix on:
*********************************************
This week's Giveaway is for a Prize including:
5 full sized MSC pigments of the winners choosing!!!
There are lots of fun ways to enter this amazing giveaway! :) Super easy mandatory entry with lots of extra entries!
This contest will close on October 25th at 11:59 PM PST
. A winner will be chosen through an online randomizer.
How to Enter:
*Required* Leave a comment on the blog with...
1. Visit
Madd Style Cosmetix
and leave a comment (**on this blog!) with which item(s) are your favorite.
2. Follow this blog publicly – include your name in the comment for being a (old or new) follower on the blog.

Extra Entries:
You Must post a separate comment for each extra entry in order for them to count! And you Must comment your entries in order for them to count!
Each #rd item below will give you ONE entry (remember to leave each in a separate comment!):
#2. On Facebook: (Please include your Facebook name in your comment)
#3. On Facebook: Post a Facebook status update with a link to this giveaway.
#5. On Twitter: Please include your Twitter name in your comment.
- Tweet about this Giveaway from your Twitter. You must include these somewhere in the tweet for it to count: "RT @ReLovePlanet" "@MaddStyle"



Also, Please REMEMBER to leave your email in at least one of your comments so I can contact you if you're the winner!!! ;)

Contest will close on October 25th at 11:59 PM PST.
GOOD LUCK!!! And Please Share with everyone you know! ;)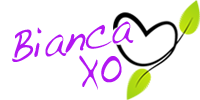 If you found this article to be helpful, please consider a small donation or visit
the shop
. Thank you for your love and support.