This is super easy to make, no cooking at all, and ridiculously delicious! The ingredients are a bit pricey to get started but it's totally worth the cost for your health and, well, because raw granola is one of the best things ever. Ever!
Raw Granola
1 cup Buckwheat Groats
1/4 cup Walnuts, chopped
1/4 cup Almonds, chopped
1 Tbsp Pumpkin Seeds
1 Tbsp Sunflower Seeds
2 Tbsp Raisins
1-2 Tbsp dried Apple or Pear
1 Tbsp Coconut, shredded unsweetened
1 tsp Cinnamon
1 tsp Vanilla extract
1 tsp Orange Flavour
5 drops Stevia
1-2 Tbsp Agave Nectar (or Brown Rice syrup or Maple Syrup)
Mix all the ingredients (except the Agave) together first in a large bowl or straight into a sealable storage container until well mixed. Add the Agave and stir evenly into granola. Voila! Raw yummy granola! Makes 4-6 servings depending on how much you eat, but it is super filling so you won't need as much.
You can also add less or more of whatever you'd like into this granola mixture.
I've made raw granola a couple times before but the hint of orange flavour is what makes this so perfect. I don't know how I ever had this granola without it!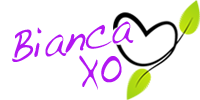 If you found this article to be helpful, please consider a small donation or visit
the shop
. Thank you for your love and support.