I loved these sweaters the second I first lay eyes on them. I loved the entire company, and what's not to love? Absolutely ethical & vegan, and environmentally sustainable! I mean this company really has it together. They spent months researching fabrics to create the perfect winter jackets which are part of their new line now available for pre-order and going Fast!
While I want everything in their shop, I had to start somewhere so I finally treated myself to an awesome "Friend Not Fashion" Sweater. These sweaters are amazing!! Made from super soft fleece that is recycled polyester and organic cotton and printed with water-based inks. There are also lots of colors and prints to choose from in this "The Friends Series favourite Sweatshirt," including…
The Friends not Entertainment Sweatshirt (elephants), Friends not Test Subjects (rabbits), Friends not Food (chicks), and of course the original Friends not Fashion (sheep) Sweatshirt
"to show others how sweet it is to be compassionate & cruelty free."
Be warned, these sweaters sell out fast! So make sure you keep your eyes out for them when they are in stock and don't hesitate! I just have to say that one (or more) of these sweaters is a MUST for your wardrobe. I have practically been living in mine! It is so ridiculously comfy, warm and cozy, and looks fantastic!
One recommendation I do have is to order a couple sizes up. I'm usually a small and it says on the site to order a size up for it to be extra oversized, so I ordered the medium, even though I was a touch hesitant. I am super glad that I did because a small wouldn't have been oversized on me, it would have probably been a bit tight. So my recommendation is if you want it extra oversized go two sizes up. Don't get me wrong, I still love the size I chose (hence practically living in it) but I just felt I should give you a heads up on the sizes. ;)
Thank you so much
Vaute Couture
for making such awesome couture that has such an awesome message and is so earth-friendly!!
"Animals are our friends, & we don't wear our friends."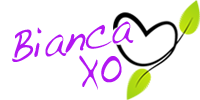 If you found this article to be helpful, please consider a small donation or visit
the shop
. Thank you for your love and support.