This is easily THE BEST "cheese" sauce in existence! My excitement for this sauce I simply cannot put into words!
Out of all the vegan cheese sauces I've ever made this is by far the most amazing one! Super creamy, super delicious, and who knew, without cheese at all!
Cashew Cheez Sauce:
1 1/2 cup Cashews, soaked overnight or for at least 6 hours.
4 cups Vegetable Broth, divided
4 Tbsp Olive Oil, divided
1/3 cup Rice Flour (or any other flour)
1/2 tsp Turmeric
dashes of black pepper
1 heaped tsp of Nutritional Yeast (optional)
1/2 tsp Salt
1 Tbsp Lemon Juice (optional)
If you are making this with pasta or anything else then go ahead and get that pasta boiling and cook as instructed. While that's cooking…
Place soaked cashews and 2 cups of broth in a food processor and blend until smooth, scraping the sides with a spatula occasionally to get everything. Takes approx. 5 minutes.
Preheat a large pan over medium heat. Add 3 Tbsps of oil along with the flour, stir together. It should become a gooey clump. Add a little more oil if necessary. Toast for approx. 15 minutes in the pan until it smells toasty and turns a medium brown colour. Stir practically the entire time so it cooks evenly.
Stream in remaining 2 cups of broth, whisking constantly so it doesn't clump--the trick is to add the broth slowly, if you do it too quickly it will clump. Whisk until it's thick and smooth.
Stream in cashew mixture, once again, whisking the entire time until well blended. Add turmeric, pepper, salt, nutritional yeast, and lemon juice. Heat through and stir occasionally, allowing to thicken.
At this point you can either toss the sauce in with the pasta, or add in cauliflower, broccoli, potatoes, chickpeas, or whatever else your heart may desire. And serve!
Or... you can bake it in the oven, so follow these directions...
Preheat oven to 350
℉
and lightly grease a large casserole dish.
Transfer pasta and sauce into the casserole dish, cover with tinfoil, and bake for 20 minutes. Remove tinfoil and bake 5 more minutes. Serve hot!
The first time making this I did pasta and cauliflower in the oven. It was amazing! However, especially if you have leftovers and have to reheat the next day, it gets a bit drier and less creamy.
The second time making this I didn't put it in the oven. I also didn't have much for veggies (and I'm one of those nuts who just doesn't feel like a meal is complete without some sort of veggie) so I added a couple sweet potatoes and a can of chickpeas along with spaghetti pasta. It was soooo intensely amazing. My husband even said it was the best mac n cheese ever! Between the two I way prefer it not being in the oven, it keeps that lovely creaminess and intense flavour that way. :)
Really you can add whatever you'd like into this awesome sauce, or serve this sauce over anything.
Hope you enjoy this as much as I do! I served this at out Thanksgiving potluck as well and everyone loved it!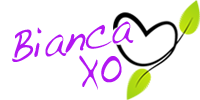 If you found this article to be helpful, please consider a small donation or visit
the shop
. Thank you for your love and support.