Last year for my Birthday I discovered an awesome cause on Facebook in which you could raise money for the charity of your choice. I thought it was such a wonderful idea and, hey, even if just a little money is raised that's awesome, so what's to lose?
Anyway, it's that time of year again so this year I am doing the same thing! This Birthday Fundraiser is for Animal Farm Sanctuary.
Because I got to visit the farm recently and personally experience and see just how much good they do. I got to see how many animal lives have been changed and saved thanks to this wonderful place and it inspires me to do more for them!
So, this is my proposal.

Give $1.

That's right, $1 (or more of course). But I say this number because it's so easy to just give One Dollar. Will you notice that dollar is gone? Not likely. Hey, maybe there's even a dollar hiding under your couch cushions. If everyone I knew gave whatever they could then I'd easily reach my goal.
So pretty please consider

giving to my Birthday Wish

, and together we can help countless abused animals find health & happiness again! And if you can't give now, I'd really appreciate if you'd share this page with your friends. :)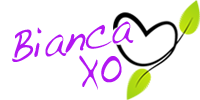 If you found this article to be helpful, please consider a small donation or visit
the shop
. Thank you for your love and support.