Happy Thanksgiving Canada!!! Happy Columbus Day U.S!! Happy Monday everyone else!!! ;D What a wonderful reason right there to love today and to gain momentum for the week!
☺

Dance around and listen to Bad Pop Music!
I am currently doing this while cooking food for our little vegan Thanksgiving potluck. It is fun! I am jumping from room to room, throwing ingredients together and having a good 'ol time! Join me!!
☺

What are You Grateful For?
With it being Thanksgiving it seems like a logical task for the week. Make a list of all the things you are grateful for--whether it's Thanksgiving for you or not, it's a great exercise that should be done often! Appreciate your life! I am grateful for love, laughter, beaming smiles, hugs, positivity, YOU, and all the amazing family and friends I am so fortunate to have in my life! What are you thankful for? :)
☺

Shop Second Hand!
If you're shopping for something new why not check out your local thrift stores first? You'd be surprised by what awesome stuff you can find there! It's a great way to save some money and be good to the environment.
☺

Go for a Fall Walk!
If you're lucky then you are getting to see beautiful fall colors as the leaves float down to the ground. Go out and enjoy it! In Nelson the colors aren't changing too much, but it is still pretty. Enjoy being outside any time of the year.
☺

Be Happy for others!
I'm not sure what the bad attitude is always about, but many people feel threatened or some negative emotion when someone else accomplishes something awesome, especially if you deem said-person as "competition." Drop the bad attitude and be happy for them! Becoming happy for someone else will bring you accomplishments of your own--so some good old law of attraction and karma for you!
☺

Hug instead of Handshake!
A friend and I were discussing this the other night how lame handshakes are sometimes. Next time someone is going to shake your hand give them a great big hug instead!
Have a beautiful wonderful fabulous week my lovelies!!!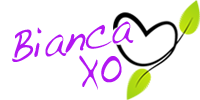 If you found this article to be helpful, please consider a small donation or visit
the shop
. Thank you for your love and support.