This pie crust recipe is easy as pie! ;) You can use it as a raw crust or it can be heated for just about any recipe! Perfect to have gluten-free crust for all your favorite recipes!
Alternative Pie Crust:
1 1/2 cups whole Raw Almonds
pinch of Salt
1 1/2 cups Pitted Dates
1-2 tsp Agave Nectar
Coarsely chop the almonds in a Food Processor.
Add the salt and dates and process until thoroughly combined.
Add the agave and pulse just until combined and the mixture sticks together.
Oil a 9-inch pie plate and press the mixture firmly and evenly into pan, wetting your fingers as needed.
If your pie needs to be baked, then bake according to the original pie recipe.
But this crust doesn't need to be baked! Enjoy it Raw!!
Super duper easy and super duper delicious!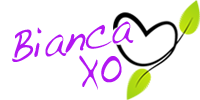 If you found this article to be helpful, please consider a small donation or visit
the shop
. Thank you for your love and support.