I'm replacing this week's "Weekly Smile-Up" to share about my awesome week spent in New York, because I simply have so much to share!
Why New York? The question I have been most asked--not too surprising when I'm a crunchy lil eco-hippie chick that lives in a small mountainous town (and loves it!). Well, here is why...
I "met" Nicole some years ago through, the old diyscene forum, which has since shifted to AttackoftheCraft.com. She is positively awesome! Obviously, we clicked online, had tons in common and got to know each other more and more over the years. She became vegan (even more in common!) and the idea randomly popped up of going to the Farm Sanctuaries together, after we discovered how close they were to Nicole. At the time it was an idea that seemed distant, and I won't lie, I wasn't sure would happen. Time's change, my mentality broadened and I have since decided I can do whatever I want if I want to do it. I wanted to go to the Farm Sanctuaries and I especially wanted to meet Nicole in person. So we began planning the trip for real, set some dates, and booked my plane ticket!
So, how amazing was my New York adventure? It was thiiiiiiiiiiiissssssssss amaaaaaazing (picture my arms outstretched as far as they can go)!
I suppose my trip to New York wasn't most people's typical venture. We checked out tons of amazing Vegan restaurants that had us both excited and grinning from ear to ear and "umming" all through out the meal. Of course this was following our oogling and drooling over the menus and finally having to choose only one thing... well, that is sometimes there were appetizers... and there was almost always desserts. And of course the excitement of being able to eat everything on the menu instead of trying to spot the few vegan options at most restaurants. What an experience!
My favorite was the "No-fish fillet sandwhich" at Blossom du Jour, and of course Lula's where we enjoyed Vegan Sundays and Shakes! But really, all the food was amazing and all the restaurants were above and beyond my fondest food dreams... hmm, now I'm hungry...
We also got to check out Mooshoes, a shop that carries only vegan shoes and a couple of bags, shirts, and accessories. They have an online store from which I've bought boots before so, again, discovering they were actually located in New York City meant we had to venture and drool all over their shoes. What a fun staff and cute store! Glad we went!
Nicole took me to "Mood" fabric store as well which is three floors and has so much awesomeness! I even found some organic fabrics and had to go home with some.
Of course we did visit some of the typical tourist attractions... Time Square was mesmerizing! One of the first things I saw was a giant flashing ad for bras or something of the sort to which I exclaimed "BOOBS!" and perhaps will never live down. I see how that city never sleeps though! Those lights are insane!!
We wandered by the Empire State Building multiple occasions (but didn't want to pay the $20.00 to actually go up it--it seemed a bit steep in my opinion).
We explored Central Park of course as well which I definitely enjoyed! If I lived in New York City I would be there all the time to escape the chaos of it all. There was something cool about sitting up on the big rocks and gazing out at the giant buildings still peaking up from the green trees. The little haven in the centre of the concrete jungle. I could never live in that city though! Again... small mountain town girl, you know ;). We even got a tad lost in the park (which is fifty blocks long!) but managed to find our way out just in time before it got dark. And Nicole got to test her skills and guide us along the subway system for the first time--a cool new accomplishment for her! Yay! And while we're on that topic, we did go to Grand Central Station to which my apparent slight dyslexia could not spur out the name in out loud almost every time I tried. And I have to say that the subway is absolutely stifling!! New York City in general is a very humid place but down in the stations it is so hot and mucky down there you are sweating within moments. Madness! I did enjoy seeing the cute rats scurry along the tracks though--perhaps one of the few people to actually enjoy looking at them. They are cute! If you disagree with me then you clearly have not stopped to actually look at them and are just imagining the grotesque drawings done in cartoons and in movies. They are cute! There, I said it.
Nicole also took me to a city called Ithaca where we got to meet Jackie!! Jackie is another awesome online friend who I've known for several years through Alter-Eco as she's been a lovely customer. When we met up with her she was wearing a pair of Disturbed pants I made and it totally made my day! Well, meeting her made my day more of course, but I was still excited. ;) She was positively lovely and super sweet, and I am so glad that I got to meet her and spend half the day with her! We went for a hike to the Falls (of which I do not know the name--oops!) and had a ton of silly fun and soooo much laughter my stomach hurt. So much fun! Jackie, you rock!!!
Afterwards Nicole took me to the Ithaca Commons area where we found lunch at the "Waffle Frolic" where I had the best gluten-free and vegan waffles ever (well maybe second to "The Organic Grill" hemp waffles in NYC)!! And Nicole had her first vegan corn-dog and grilled cheese!
As already mentioned, there were the Farm Sanctuaries!
The first one we went to was "Farm Sanctuary." We got to do an hour tour and play and pet and meet all the animals, after which we were free to wander the farm and pet the animals still, just not go across any fences. The tour was awesome and we were lucky because it was only the two of us in the group so we got much more one-on-one time with all the animals. They were all so amazing and I loved getting to spend time with each of them.
The second one we went to was the "Woodstock Farm Animal Sanctuary." This time our tour was with a bigger group, but because we got there between two tours we got to join one half way through instead of waiting and then did it all over again, so extra time with the animals! Once again, amazing creatures and great animal bonding time!
Seeing these animals have a happy home was so overwhelmingly heart-warming, especially after hearing some of their heart-breaking stories of their lives before being rescued! I intend to write another post about my experience at both farm sanctuaries as there is just so much to share and I feel they deserve a post of their own. So stay tuned! ;)
Over all, I mean, wow! What an amazing trip! It flew by! I was there for a week and it was so much fun I can't even put it into words! Nicole was amazing!! I am so fortunate to have met her! She was above and beyond in every way! Going to New York would not have been the same without her! And certainly I will be back to visit again. Sharing that much laughter, silliness, and fun, as well as an awesome vegan adventure with her was just so perfect! Thank you Nicole!!! *big squishy hugs*
Some other highlights of the trip?
Dancing in car (jazz hands!!) while listening to The Sounds and No Doubt!
Oogling over all the vegan food at Wegmans grocery store (where Nicole shops for her vegan goodies!).
More oogling over vegan food at The Whole Food's Market in NYC
Being told I have beautiful skin but why do I cover it with tattoos.
Being asked if I want new eyebrows (what's wrong with my eyebrows??!!)... haha NY people! ;)
Getting drowned out by the rain and having my umbrella stolen.
Jumping on the beds at the hotels!
Watching cartoons at the hotel in the morning and then getting their silly catchy songs stuck in our heads.
All of the tons of laugher and silliness! Too fun!
As a last note, I am going to share two more posts in regards to this adventure; one will be the Farm Sanctuaries as mentioned, the other will be my traveling experience and using the law of attraction--because I had some cool experiences with it this trip that are worth sharing.
That's all for now! A big huge massive Thank You to Nicole and to Jackie for an awesome trip and unforgettable memories!
Oh yeah, and watch the Video Blog of my trip too! Join in the silly, smiling, laughing fun! ;)
p.s. Nicole, jazz hands and listening to the Sounds is now a crucial part of my day. ;)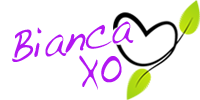 If you found this article to be helpful, please consider a small donation or visit
the shop
. Thank you for your love and support.