Yes, it's still time for Pumpkins! This delicious dessert is super good and super easy!
1 lbs Silken or Medium Tofu
1/2 tsp Salt
2/3 cup Agave
1 cup Canned Pumpkin, unsweetened
1/4 tsp Nutmeg
1/4 tsp Cinnamon
1/4 tsp Ginger
Add all of the ingredients to a blender or food processor and blend until smooth and creamy. The mixture may be watery if using silken tofu, but placing it in the fridge or freezer will firm it up a bit.
Chocolate Pudding Topping:
2 very heaped Tbsp Chocolate Peanut Butter (or you can use regular Peanut Butter, tsp of Cocoa, and sweeten to taste)
1 Tbsp Vegan Cream Cheese (I use Tofutti)
1/2 cup Almond Milk (or other non-dairy milk)
In a small saucepan, heat up the Peanut Butter and the Cream Cheese and add Milk, slowly, until you receive your desired consistency. Should be smooth and creamy. You may need less or more milk--I admittedly didn't measure. ;)
Gather up your little cups, dishes, or whatever you will be serving these in. Even distribute the Pumpkin Pudding into each dish, and then evenly top with the Chocolate mixture. Place in fridge or serve immediately.
You could easily just have the Pumpkin Pudding as well without the Chocolate Topping. Or even top it with some vegan ice cream. The choice is yours!
Makes approximately 3 servings.
Enjoy!!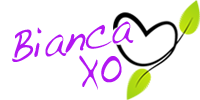 If you found this article to be helpful, please consider a small donation or visit
the shop
. Thank you for your love and support.