I'm feeling pretty festive, and well it's just that time of year when pumpkins are in season and are so lovely and perfect for the pretty fall weather. I have several recipes to share this week, so let's get right to it!
I'm experimenting with this one a bit and will be adding a couple variations as they come along. So check back for more on this one! ;)
This recipe takes a tad bit of pre-planning, only a couple hours or pre-plan overnight, but it's totally worth the wait and still super easy to make like any smoothie. And did I mention how delicious and healthy this is?
Pumpkin Pie Smoothie
1/4 cup Oats
1 Tbsp Chia Seed
3/4 cup Almond Milk (for the oats)
1/2 cup Pumpkin
1 ripe Banana
3/4 cup Almond Milk (for the smoothie)
1/2 tsp Cinnamon
1/4 tsp Nutmeg
1/4 tsp ground Ginger
1/2 tsp Vanilla
sweetener to taste
1 scoop of protein powder
Whisk together the oats, chia, and almond milk in a small bowl. Cover and refrigerate at least 2 hours to overnight.
Add the oat mixture to the rest of the ingredients in a food processor or blender and blend until smooth. You may not need to add any sweetener at all depending on your choice of protein powder. The hemp protein I used has a pretty strong taste so I had to add some and it still wasn't too sweet. Add more or less milk or water if you would like it thicker or thinner.
Sprinkle with Cinnamon and serve!
Makes 1 large Smoothie.
A wonderful festive smoothie on a beautiful fall day!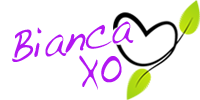 If you found this article to be helpful, please consider a small donation or visit
the shop
. Thank you for your love and support.