Okay, so this was my first time making anything with stevia instead of other sweeteners so I was a little nervous, especially because I made this for our Thanksgiving Potluck! Stevia has a very unique flavor and it takes some getting used to. I initially added too much stevia and ended up using brown rice syrup as well to try and mask the strong flavor, but the stevia taste was still present. As it turns out, everyone loved it! Nervous for nothing! But if you don't want to use the stevia then I've left the sweetener in brackets for you to opt. out instead.
This Pumpkin Cheesecake Pie was super delicious!! And the extra fun part is you get to taste the batter before it's cooked so you can make it perfect... and get a little treat while you're make it. ;) I was guilty of dancing around the kitchen while blasting silly pop music while I made this as well. Who said cooking can't be fun?!
Oh yeah, and this recipe is vegan, gluten-free, soy-free, and positively delightful!
Make sure you soak the cashews overnight!
1 1/4 cup soaked raw Cashews (soaked overnight in salted water)
2 cups Pumpkin Puree
1/3 cup Almond Milk
1 tsp Stevia (depending which kind you're using!)
1/2 cup Agave Nectar (if not using stevia then use 1 cup of Agave)
1 tsp Salt
1 tsp Cinnamon
1 tsp Nutmeg
1/2 tsp Ginger
3 Tbsp Lemon Juice
2 tsp Cinnamon (optional)
Again, make sure you soak the cashews overnight or for at least 6 hours.
Drain the nuts and set aside.
In a food processor, combine the cashews with all the other ingredients. Blend until a creamy mixture is reached. Pulse in additional cinnamon if you want a more cinnamon taste.
Pour puree into pie crust.
Swirl and smooth with a fork.
Bake at 375
℉
for 30 minutes. Cool and place in fridge to firm up before serving--the longer the better so it has time to fully firm up.
Top with vegan ice cream or whip cream and enjoy this delicious festive treat! This is easily one of my new favorite desserts!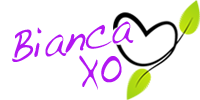 If you found this article to be helpful, please consider a small donation or visit
the shop
. Thank you for your love and support.