These lovely pancakes are not only vegan but they are also gluten-free. Now, mind you, I am still experimenting with the recipe, so if you make these and change up the recipe and found them delicious, please share. ;) I'd love to hear your suggestions and alterations!
The first time I made these I think the powerful flavor of the buckwheat took over the pumpkin pie taste, adjusting some ingredients will help change it up. These were still however super delicious, had a wonderful thick texture and held together beautifully! Plus they are wonderfully healthy.
1/3 cup Brown Rice Flour
1/3 cup Buckwheat Flour
1/4 cup Tapioca Flour
2 tsp Baking Powder
3/4 cup Pumpkin Puree
3/4 cup Almond Milk
1 1/2 tsp Cinnamon
heaped 1/2 tsp Nutmeg
1/2 tsp ground Ginger
1/4 tsp Salt
1/2 tsp Vanilla
1 Tbsp Agave (I used stevia instead with a touch of agave)
Mix dry ingredients together in a medium bowl, and then add wet ingredients and mix well. Make sure the pumpkin is well distributed and the batter is nice and thick.
Drop 1/4 of the batter into a heated frying pan with a bit of vegan margarine (I use Earth Balance or a bit of olive oil) and fry until it browns and looks puffier--on medium heat.
Flip and cook other side for another one to two minutes. You can poke it with a fork to make sure the batter is cooked on the inside.
Repeat with remaining batter.
Top with vegan ice cream, whip cream, or whatever else your heart desires! Enjoy!
Makes 4 medium pancakes (Two Servings).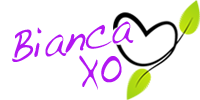 If you found this article to be helpful, please consider a small donation or visit
the shop
. Thank you for your love and support.