A super easy and fun festive breakfast idea! A sneaky but healthy way to get away with pumpkin pie for breakfast too! Pumpkins are super good for you too; high in protein, vitamin A, vitamin K, iron, fiber, vitamin C and potassium!
Pumpkin Pie Oatmeal:
1/2 cup rolled Oats
1/3 cup Almond Milk
1/3 cup Water
pinch of Salt
1 Tablespoon Agave Nectar (or Maple Syrup or other sweetener)
1/8 tsp Cinnamon
1/8 tsp Nutmeg
1/8 tsp Ginger
1/4 cup Pumpkin
Add oats, water, soy milk, agave, and salt in a small pan over medium heat. In a small cup, mix together the pumpkin and spices. Swirl this mixture into the oats and heat for a couple minutes until the oats are cooked and soft. Add more Almond Milk if you'd like it thinner and add more sweetener if you'd like it sweeter. Add any other toppings you may want, sprinkle with Cinnamon and serve warm!
For an extra treat add soy creamer splash and swirl of coconut milk whip on top! I didn't have these handy, but next time I will for sure! I mean look at how much more delicious it looks with the whip on top!!
Happy Thanksgiving Canada and Happy Fall everyone else! xo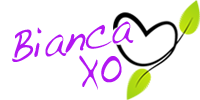 If you found this article to be helpful, please consider a small donation or visit
the shop
. Thank you for your love and support.