This is a rich, creamy, purely lovely breakfast smoothie for you!
There are a couple variations I've done of this recipe. Firstly, I use amanda vegan yogurt, it's delicious and amazing! Sometimes I op for the coconut flavour one for a more, well, coconut-y flavour. ;) I also sometimes add a serving of protein powder, just make sure it's a fairly plain tasting one so it doesn't mix with the flavours. And sometimes I'll add a tablespoon of chia seeds for a health boost (soak them for about 10 minutes or overnight with the oats).
Almond Butter Oatmeal Smoothie
1 frozen Banana
1/4 cup Oats (choose gluten free ones if you'd like)
1/4 cup Vanilla non-dairy Yogurt
1 cup Almond Milk
2 Tbsp Almond Butter
Stevia to sweeten (or other sweetener of your choice)
1 Tbsp Chia seeds (optional)
1 scoop Vegan Protein Powder (optional)
Cook the oats, or soak them overnight in the fridge--with 1/2 cup water. Wait until they've cooled if cooking them.
Add all the ingredients together in a blender and blend until smooth. Add less or more liquid to get your desired consistency.
Makes 1 serving. Enjoy!
*I make all my smoothies in our Blendtec Blender--it's an amazing blender and well worth the investment--and it makes the smoothies super super smooth and creamy!*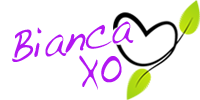 If you found this article to be helpful, please consider a small donation or visit
the shop
. Thank you for your love and support.