. . . . . . . . . .
Stop watching the News on T.V. filled with lies, propaganda, and made to make you feel helpless and afraid.
With all the negative news in the world, it's time to give you hope and inspiration. It's time to the weekly Good News!
. . . . . . . . . .
10 year old boy saves Jackson the cat from bullies.
Wendell Overton, a ten-year-old boy of Manteo, made the world a better place on March 12. Jackson the cat was being tortured by a group of boys. Courageous Wendell rescued Jackson and took him home to his mother, who called the Outer Banks SPCA. Jackson is doing great and will be available for adoption soon! Thank you, Wendell, for being so brave and doing the right thing!
(full story here: http://www.huffingtonpost.com/2013/03/22/wendell-overton-saves-cat-bullies_n_2936222.html?utm_hp_ref=good-news)
739 Miles of U.S. Coastline Protected for Loggerhead Sea Turtles
After five years of delay, the federal government finally proposed to protect more than 739 miles of critical habitat for threatened loggerhead sea turtles on their nesting beaches along the U.S. Atlantic and Gulf coasts. These sea turtles face serious threats to their long-term survival from drowning in fishing nets, loss of nesting beaches due to coastal development and sea-level rise. The proposal spans from North Carolina to Mississippi and encompasses 84 percent of all known nesting areas.
Circus Animals Get A Break In Slovenia
Slovenia recently banned the use of wild animals in circuses, making it the fourth European Union nation to impose such a ban!
In the United States, at least 55 communities have some ban or restriction in place on the use of animals in circuses or for elephant rides. In December, the City Commission of Hallandale Beach, Florida voted to ban bullhooks, bucking straps and other cruel devices used to train and dominate animals to perform tricks for entertainment.
European Union Halts Cosmetics Testing On Animals
As of this week, the European Union now bans the sale of cosmetics that were tested on animals, even if the testing happened outside the EU. This is a hugely exciting development in worldwide efforts to stop cruel experiments on animals!
Hainan Airlines maintains its ban on shipping primates to laboratories.
More good news on the animal testing front! Because no China-based airline is willing to get involved in this cruel practice, primate experimenters have no easy or feasible route to import primates to the United States from China. So less monkeys in laboratories for testing! Hoorah!
Good News for Sharks!
Delegates at this month's Convention on International Trade in Endangered Species of Wild Fauna and Flora (CITES) voted to regulate trade in several threatened species, including the oceanic whitetip shark, porbeagle shark, and three species of hammerheads. This is a step in the right direction for conservation and protecting the plummeting numbers of shark populations over the last two decades.
Earth Hour success
Once again this year's Earth Hour, hosted by WWF, was a huge success, with hundreds of millions of people in 7000 cities and 150 countries contributing to this global movement and showing that we care and are banding together to protect the planet.
. . . . . . . . . .
Thanks for reading this week's "Good News!" Join us every week and feel inspired!
Be sure to sign up for Care2's newsletter for some real news around the globe, to make a change, and to open up your mind to the Real World!
Have a story you want to share? Email me at alter_eco@hotmail.com to submit your story (no matter how big or small).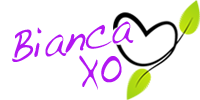 If you found this article to be helpful, please consider a small donation or visit
the shop
. Thank you for your love and support.