Who's getting all ready and excited for Easter? In the online shopping world it's never too early to get your Easter goodies--and better to be early than late and celebrating every holiday belatedly as I tend to do.
Well, Easter is almost upon us so time for some Easter Bunnies and handmade cuteness!
This is my list of Easter Goodie recommendations, as well as some adorable ReLove Plan.et goodies I'd like to share with you to make your bunny-filled holiday happy and exciting for everyone.
Vegan Fair-trade Chocolate
Please please please, for the love of animals and people alike, choose fair-trade and vegan chocolate. It tastes just as amazing (in fact much better than crappy cheap bad for your chocolate from most grocery stores) and you'll be doing your body and the animals a world of good.
Some of my suggestions?
Veganessentials
is always my go-to. They are packed full of yummy Easter specialized chocolate bunnies and eggs, as well as other amazing chocolates (like my favourite Go Max Go Foods bars). They basically have all the chocolatey goodies you could possibly need!
And if you're still after those creme eggs, then check out
"The Chocolate Wendy House"
where they are for sale along with other vegan chocolates.
ReLove Plan.et!
ReLove Plan.et is all stocked with all sorts of cute bunny items, so be sure to grab your loved ones (and yourself) an adorable necklace, Easter Cards, plushies, and more! ;)
Hope you all have a hip hoppity Easter! ;)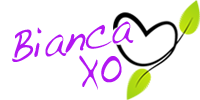 If you found this article to be helpful, please consider a small donation or visit
the shop
. Thank you for your love and support.