Hello Loves!
So today is Earth Hour 2013! I decided I needed to do a quick post to remind everyone to turn off your lights and electronics at 8:30pm for an hour. This may seem like a small act, but every small act accounts for something bigger. In reality this is a huge movement and stands for so much more than just switching the lights off, it stands for our environment's protection and to show the world that we care and we are acting to protect it.
What are you going to do for Earth Hour? Our plans aren't set in stone, but will most likely include some boardgames in the candlelight, or stargazing under the moonlight outside (if it's not too cold), or whatever else we may feel like. Get creative! Get some friends together and have fun with it! Share your photos and experiences! Let me know how you plan to (or have already) spent your Earth Hour! :)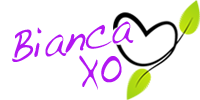 If you found this article to be helpful, please consider a small donation or visit
the shop
. Thank you for your love and support.