This is a delicious, creamy, easy and quick recipe to whip up. It's the perfect comfort food and/or side dish to any meal and will leave any cheesy cravings satisfied.
This recipe is gluten free, dairy free (and vegan of course), free of nuts, and free of soy--for those with lots of allergies like myself. ;)
Easy "Cheesy" Potatoes
1 Large Sweet Potato (or regular potatoes)
1 Tbsp Earth Balance, or vegan margarine
1 Tbsp Rice flour (or other flour)
1/4 cup vegetable broth
4 Tbsp Nutritional Yeast
1 Tbsp Lemon Juice
3/4 tsp Salt
1 tsp Mustard, ground
1/2 tsp Garlic salt
1/2 tsp Turmeric
about 1/2 cup "Milk" (I like to use coconut because it's a little creamier)
Chop up your potatoes and in a medium pot, boil them until almost cooked. Don't overcook them though, you want to be able to be firm but able to poke them with a fork but for them not to be mushy.
Drain the water.
In the same pot, add the earth balance, stock, and spices and stir for a moment. Add the flour, nutritional yeast, and lemon juice, and then gradually add the milk, stirring constantly. The flour will thicken up the sauce so you can add more or less milk depending on how creamy you want it to be. Cook for a few minutes until your sauce has thickened up.
Serve and enjoy! Super easy cheesy potatoes!
Makes 2 servings. If you want larger portions just double up the recipe.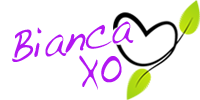 If you found this article to be helpful, please consider a small donation or visit
the shop
. Thank you for your love and support.