Stop watching the News on T.V. filled with lies, propaganda, and made to make you feel helpless and afraid.
With all the negative news in the world, it's time to give you hope and inspiration. It's time to the weekly Good News!
. . . . . . . . . .
WWF successfully bans ivory trade in Thailand
Elephants are poached for their ivory, and in Thailand, the ivory trade has been the source of their demise. In February, World Wildlife Fund launched a campaign on Causes asking people to sign a petition that would influence the Prime Minister of Thailand to ban the ivory trade. More than 126,000 people signed and on March 4, 2013, Prime Minister Yingluck Shinawatra announced that her administration would take crucial steps to make trading ivory in Thailand a thing of the past!
Hundreds of Baby Seals Saved from Slaughter
The annual seal hunt on Hay Island was called off, for the second year in a row. The Hay Island hunt usually kills a few hundred seals each year. There are still hundreds of thousands bludgeoned to death off the Newfoundland coast so the push still needs to go further, however this is still a huge victory towards the end of this annual seal hunt. If you want to do more than you can boycott Canadian seafood, and sign petitions. (Check out this article regarding the hunt:)
Whole Foods instates mandatory labelling of GMOs
Alexis Baden-Mayer (the Political Director of the Organic Consumers Association) launched a campaign in October of 2012 asking Whole Foods to label food products that contain GMOs. Over a few months, more than 16,000 signatures from people all over the world have been collected. This week, that support turned into a big win! The New York Times reported that Whole Foods, a grocer with more than 3,000 stores worldwide, would institute mandatory labelling of all food products that contain GMOs by 2018.
Ron Finley plants vegetable gardens in South Central LA
South Central LA is taken over with fast-food joints, liquor stores and vacant lots, where most people can only afford to eat the cheap fast food around them. Ron Finley got tired of living in a food dessert and decided to change things. He plants gardens in abandoned lots, traffic medians, and along the curbs to offer an alternative to fast food in a community where "the drive-thrus are killing more people than the drive-bys."
This story is not only inspiring because an amazing person decided to change things, but because when he first started, the city gave him a warrant to remove the garden from the curb. Thanks to media and a petition at change.org, he was able to keep the garden and continue forth with this amazing project.
Ron Finley continues to grow a nourishing food culture in South Central L.A.'s food desert by planting the seeds and tools for healthy eating and inviting anyone who wishes to take part, volunteer, and become the change. Talk about someone doing good and spreading good!
Justin Timberlake Brings us down to Veganville on SNL
Good news? Hell ya! This is a huge step for veganism everywhere. Saturday Night Live is such a largely watched platform and J.T. is the perfect influential force. It's great to see the Vegan lifestyle make it to such a large spotlight. We'll see how many more people want to go vegan after this. ;)
. . . . . . . . . .
Thanks for reading this week's "Good News!" Join ReLove Plan.et every week and feel inspired!
Be sure to sign up for Care2's newsletter for some Real news around the globe, to make a change, and to open up your mind to the Real World!
Have a story you want to share? Email me at alter_eco@hotmail.com to submit your story (no matter how big or small).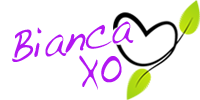 If you found this article to be helpful, please consider a small donation or visit
the shop
. Thank you for your love and support.