. . . . . . . . . .
We're taking back Mondays!!!
"Motivational Mondays" are fabulous tips to get you excited and pumped for the week!
Feeling low? Moody? Down on life? Well, that's what these posts are for! Time to feel awesome again and get some Positivity rolling! Just because it's Monday doesn't mean you can't have fun, smile, and enjoy Today! Apply these tips to your week and try to tell me that you don't start to see an improvement in your life! ;)
It's all about You! Change your perception, change your attitude, love your life! xo
. . . . . . . . . .
☺

Thoughts Become Things! This is the Law of Attraction's basic principle and it is your mantra for the week. Thoughts become things! Remember that your thoughts are going to always return to you, so be conscious and aware of them. Put yourself on a positive frequency and think positive to receive positive things. Repeat over and over: thoughts become things! Thoughts become things!
☺
Make Kindness your Superpower!!
Be a hero and save the world with your kindness. If you want to help others and help yourself then know that this is the best power you have. Even if others aren't kind towards you, the best thing you can always do is just to be kind. There is so much power in kindness, and is always the right answer. See? And you didn't think you could be a superhero. ;)
☺
Yoga Time!
It feels appropriate for me to make this one of your tasks for the week (you'll understand why at the end of today's tips). Yoga is so grounding, it calms our minds, opens our souls, and heals our bodies. It is truly such an amazing practice. Take time every single day this week to practice yoga. And don't tell me you can't do it (again you'll see why shortlys).
☺
Make a Collage of Happiness!
Search through old photos, memories, and momentos and make a collage of all these things. They can be moments in your life you're proud of, photos of friends and family or a fun trip, concert tickets, things you've manifested. Whatever puts a smile on your face, add it to your collage. Now turn to this little collage whenever you catch yourself feeling a little low so you can find your smile again. Better yet, if you feel yourself seeping then add more moments and things to it so that you put yourself back on the mindset of positivity and gratitude. Good things are all around you so be sure to seek them out and recognize them!
☺
Be aware of your words.
We throw words around without thinking far too often, words like "gay" and "retarded" to describe things. We use them liberally because somehow they became normal and acceptable. Take a step back and consider whether or not such words are hurtful to someone. I've already posted this video a few times, but if you haven't watched it yet, please do. It'll really open your eyes and make you understand that it's not just about whether or not you can have a sense of humour but that words Do hurt.
http://www.youtube.com/watch?v=Gxs78C3XGok
☺
"
Set your mind that no matter what is going on in your life, you will have a Good Attitude." ~ Joyce Meyers
.
Attitude is everything, no matter what the lows and highs are that may enter your life. You have within you the power to create the life of your dreams, but that starts by realizing your attitude will either make it happen and make life beautiful or make life dark and miserable. Your choice. So choose a Good Attitude!
☺
Never Give Up.
Lastly, I leave you with possibly the most inspirational thing you'll ever see! And yes, I'm making you watch another video! ;) Do Not leave this post without watching this! Be inspired and remember that Nothing is impossible!
Hope you all had a lovely weekend and didn't get too crazy for St. Patty's Day… or did, but in a good way. ;)
Create a Nice Day!!
Much Love from me to you!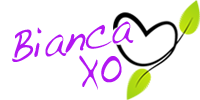 If you found this article to be helpful, please consider a small donation or visit
the shop
. Thank you for your love and support.