. . . . . . . . . .
These weekly posts are to share the progress of our garden; sharing photos and our gardening experiments and will hopefully inspire you to grow your own garden too! :)
. . . . . . . . . .
Our starts are coming up! The broccoli are doing really well and so are the collards. A couple tomatoes are starting to peek out of the soil as well. No peppers yet.
This week we planted our kale starts; 3 types, lacinato (black), red russian, and siberian husk. We also planted our swiss chard and pok choi stars. Again I'm going to say how much I love our planter pots this year for all our starts! I mean, we get to plant the pots right into the garden beds without disturbing the roots and the pots will compost instead of using yucky plastic that will never ever degrade. Glad these were introduced to us!
What else this week?
The radishes in our outdoor greenhouse have popped up! The swiss chard we planted out there hasn't, likely due to the cold snaps we've been having at night. There are also mice that have decided to build their homes in the straw of the garden beds so we have to try and nudge them along to somewhere else. The other bump we've ran into with the straw is that there are seeds in it. Cory spent some time trying to pick some out but I guess we're going to have to figure that one out still as picking them out one by one would be rather tedious.
[Radishes]
I believe that's all for this week. The indoor greenhouse is doing so awesome, very happy that it gets so much natural sunlight and that we barely even have to use the grow lights with all the sunshine we've been getting this week.
The weather is supposed to warm up this week, so very exciting. Spring is in the air! How is your garden doing?
[Lyla supervising her daddy in the greenhouse]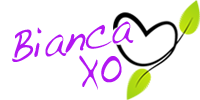 If you found this article to be helpful, please consider a small donation or visit
the shop
. Thank you for your love and support.