Today I thought I would share the inks I use for all my silkscreening. :)
When I first started silkscreening over a year ago I was determined to find eco-friendly inks. I mean, I use eco-friendly fabrics and try to do everything as eco-friendly as possible so it didn't make sense to me to use toxic inks that would wash down the drain and pollute the world as well as be toxic for people to wear. So in my search I found
Permaset
, an amazing environmentally-friendly, non-toxic, water-based textile ink. Put simply, I love them.
Permaset inks are a revolution in textile screen printing inks. Based on carefully selected pigments and the latest advances in polymer technology, Permaset delivers pure colour, a superior soft handle and excellent durability in an easy to use ink that is environmentally friendly.
Why water-based inks?
Most textile inks are just plain terrible, and most are plastisol inks. Plastisol inks contain PVC and phthalates that are harmful to the environment and have been linked to numerous medical disorders. Plastisol inks also require the use of harmful solvents in the cleaning process.
Water based inks do not contain PVC or phthalates and you don't need solvents to clean the screens down after they've been used - you can clean them with water, hoorah!
Permaset Aqua
inks do not contain ozone-depleting chemicals such as CFC's and HCFC's, aromatic hydrocarbons or any volatile solvents. In fact, Permaset Aqua inks do not contain any toxic chemicals at all. It is formulated free from Lead and other heavy metals and passed the Oekotex Class 1 standard with 60% to spare. Plus, it's safe to use on underwear, swimwear, and even baby clothes.
So, simply? I feel comfortable using them and selling my customers products that aren't going to poison their skin!
Permaset also has an amazing selection of colours and options. The inks are really nice to work with, and since I have used other brands of ink when I very first started I do have something to compare them to. The inks glide on smoothly and are easy to work with, they also dry quickly and are just plain beautiful and vibrant. Best of all? They are non-toxic and are the most eco-friendly in the industry.
They also have printing ink for paper, cardboard, glass, and plastics, which I have not yet tried but hope to soon. And they have specifically made inks for bright and dark toned fabrics for unmatched results.
I have a few new projects in the works, that I'm not going to reveal too much about yet… it has something to do with leggings and bright colours ;)… but I am very excited to be trying out some new colours and to share new experiments and projects with you very soon.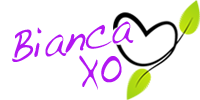 If you found this article to be helpful, please consider a small donation or visit
the shop
. Thank you for your love and support.