I've been meaning to make granola forever now. I love granola, it's just so good and delicious and crunchy and wholesome. But… I can't eat cane sugar, which pretty much cuts out all possible buying options for granola cereals. So, I figured it was about time I made some! It's really easy and doesn't take that much time, which is why I have no good reason for not doing this sooner. This granola is super delicious, with a lovely coconutty-nutty flavour. Plus it's healthy and packed full of nutrition and gives you breakfast for the whole week--or longer.
Anyway, enough from me, let's make some granola!
This recipe is vegan (as always) and can easily be made gluten-free by using gluten-free oats. :)
Nutty Granola
Dry:
3 cups rolled oats
1/2 cup almonds or peanuts, roughly chopped
1/2 cup walnuts, roughly chopped
1/4 cup raw sunflower seeds
1/4 cup raw pumpkin seeds
2 tbsp flax seeds
1/4 cup unsweetened shredded coconut
1/3 cup raisins
1/4 cup cacao nibs (or vegan chocolate chips)
1 tsp ground cinnamon
Pinch of ground nutmeg
3/4 tsp kosher salt
Wet:
1/4 cup of agave nectar (or use a tbsp of stevia with a touch of agave like I do)
2 tbsp coconut oil
1/4 cup peanut butter
1/4 cup of hot water
Preheat oven to 300℉
In a medium saucepan over medium heat, add the wet ingredients. Stir well. Bring to a boil and then simmer on low for 5-10 minutes, stirring frequently.
In a very large mixing bowl, mix together the dry ingredients.
Add the wet mixture (while still warm) over top the dry mixture and stir well. Stir until thoroughly combined (don't miss any!).
Spread onto a pan lined with aluminium foil (greatly helpful in preventing sticking) and bake in the oven for 20-30 minutes. Make sure you give the granola a good stir every 7-10 minutes to ensure even baking. Keep an eye on it as well as the oats can catch quickly if you don't.
Allow to cool for 30 minutes on the pan before serving. The granola will stiffen up as it cools.
Makes about 6 cups and will keep for 1 month in the fridge in an air-tight container.
Enjoy with some lovely almond milk for an extra nutty flavour!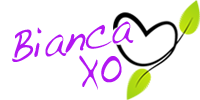 If you found this article to be helpful, please consider a small donation or visit
the shop
. Thank you for your love and support.