. . . . . . . . . .
Stop watching the News on T.V. filled with lies, propaganda, and made to make you feel helpless and afraid.
With all the negative news in the world, it's time to give you hope and inspiration. It's time to the weekly Good News!
. . . . . . . . . .
Victory! Harvard to Close Primate Prison
For decades, the more than 2,000 primates imprisoned at Harvard's New England Primate Research Centre have been subject to cruel and irrelevant experiments. Now, following years of campaigning, largely impart thanks to PETA, Harvard will reportedly close its notorious primate prison by 2015!
Victory! EU Ban is upheld for Seals!
Canada's embattled sealing industry was dealt another blow Thursday when a European Union court upheld the EU's three-year-old ban on seal products. It's the second time the group has lost a challenge before the European court.
The ban has hurt Canada's 300-year-old commercial sealing industry, the number of seals killed in commercial hunting in Canada (where most seal hunting occurs) falling to 40,000 seals killed in 2011, a significant drop from the 354,000 in 2006.
Keep up the pressure and we'll see this hunt over soon!
Success! Animal Cruelty is Finally a Felony in North Dakota
The North Dakota legislature passed S.B. 2211, a bill that establishes some felony-level penalties for incidents of malicious animal cruelty within the state.
This is a huge victory for animals and animal welfare advocates everywhere, and especially good news to the thousands of Care2 community members who signed the petition asking North Dakota to classify animal cruelty as a felony rather than a low-level misdemeanor.
California Kills Ag-Gag Bill
The California Cattlemen's Association introduced an ag-gag bill to the state legislature that would have required investigators to turn over any evidence of crimes at agricultural facilities to authorities within just 48 hours. It also would have criminalized undercover photography and videography at farms and slaughterhouses and exempted farms from turning over footage of animal cruelty captured on surveillance cameras.
The ASPCA reported that the sponsoring legislator had to withdraw the bill in the face of overwhelming opposition. IDA's California supporters responded to IDA's alert by sending almost 3,000 emails and faxes in just 3 days. Over 26,000 Care2 members signed their petition saying "No" to the California ag-gag proposal and to similar bills in other states.
If you haven't signed these petitions yet, please do! This has been a success in California and other states, with petitions and public emails and support that will rise up to oppose these bills in every state that considers them--so stay in the loop! ;)
A Major Fracking Victory
Sierra Club and the Center for Biological Diversity won a landmark victory on April 8 when a federal judge ruled that federal authorities broke the law when they failed to consider the environmental impacts of fracking before they leased 2,700 acres of public land in Monterey and Fresno counties to oil and gas drillers.
Scotland is on its way to 100% renewable energy
… and part of the transition will be powered by whiskey. Of course. ;) Helius Energy has officially opened its new biomass power plant in Rothes, Scotland. The biomass plant will create energy using by-products from the local distillery that produces the world famous single malt Glenrothes whiskey. The Helius CoRDe Ltd biomass plant is capable of supplying 9,000 homes with clean power.
Campaign achieved $30,000 for Community Gardens across the US
On Earth Day, a
campaign on Causes.com
launched by Odwalla asked people to "Spread the Goodness" for Earth Day by doing something environmentally sound for the planet. For each pledge, $1 was donated to
Kitchen Gardener's International
to help fund their
Sow It Forward grants program
, which is helping more than 60 communities across the country to start and sustain garden projects that provide healthy food, recreation and learning opportunities for their members. On April 24th, the campaign surpassed its goal of 30,000 pledges, translating to $30,000 for community gardens across the country.
Keep spreading the goodness! And don't forget to start your own garden!
SumOfUs.org reaches 1 million members!
The SumOfUs.org community just reached one million people fighting together around the world to hold corporations accountable. I felt this was worth mentioning in our weekly news to show that people do care and are making a difference. This is just One organization doing good as well and there are so many others! Feel good about change and that more and more people are "waking up."
A Good Week for Marriage Equality!
Rhode Island Senate Says Yes to Marriage Equality, approving, in a 7-4 vote, a marriage equality bill on Tuesday.
Nevada Senate Says Yes to Gay Marriage, passing a resolution late on Monday in a first step to repealing the state's ban on marriage equality. The resolution now heads to the Assembly. If passed, and then once again passed by both chambers in 2015, the measure will go before voters for ratification in 2016.
Delaware House Passes Marriage Equality Bill, narrowly with a vote of 23-18. The measure now heads to the Democratic-controlled Senate where another close vote is expected.
Lawmaker Who Holds Swing-Vote in Minnesota Announces Support for Marriage Equality. Meaning the bill hasn't yet passed but if it reaches the floor it has a good chance with growing support behind it.
French National Assembly Says 'Oui' to Marriage Equality, which will also include adoption rights for same-sex married couples!
CISPA rejected by the Senate!
The controversial cybersecurity bill known as the Cyber Information Sharing and Protection Act (CISPA), which passed the House of Representatives last week, is dead, for now.
The bill would have allowed the federal government to share classified "cyber threat" information with companies, but it also provided provisions that would have allowed companies to share information about specific users with the government. Privacy advocates also worried that the National Security Administration would have gotten involved.
. . . . . . . . . .
Thanks for reading this week's "Good News!" Join us every week and feel inspired!
Be sure to sign up for Care2's newsletter for some real news around the globe, to make a change, and to open up your mind to the Real World!
Have a story you want to share? Email me at alter_eco@hotmail.com to submit your story (no matter how big or small).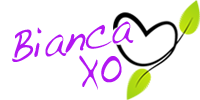 If you found this article to be helpful, please consider a small donation or visit
the shop
. Thank you for your love and support.