Hi Loves!
So, you may remember a while back when I did a promotion on
International Polar Bear Day
, with sales of the Polar Bear necklaces going towards a WorldWildlife Fund Adoption? Well, I did indeed make the adoption (as I announced on my Facebook Page when the adoption was made) so I wanted to thank you all again for promoting and purchasing and contributing to the good cause.
I received the little polar bear, and when I made the adoption I decided to get a bucket of animals, with 100% of the sale (not profit, the entire sale) of those necklaces going towards the adoption. :) So I wanted to take a photo and share it with you all and thank you again.
Thank You! On behalf of myself and polar bears everywhere!
If you haven't checked out
WWF's adoptions
you definitely should, and consider them for future gifts to loved one. I truly love the set up and they make really cute gifts that support such an amazing and powerful cause. This has not been my first adoption and I also donate every month even when money is tight. So check them out, show some support, and spread the love!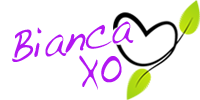 If you found this article to be helpful, please consider a small donation or visit
the shop
. Thank you for your love and support.